◤FIFA World Cup in Qatar◢ Brazil head coach Tite steps down following the nation's shock exit folloing penalty shootout loss to Croatia..
2022-12-10 12:42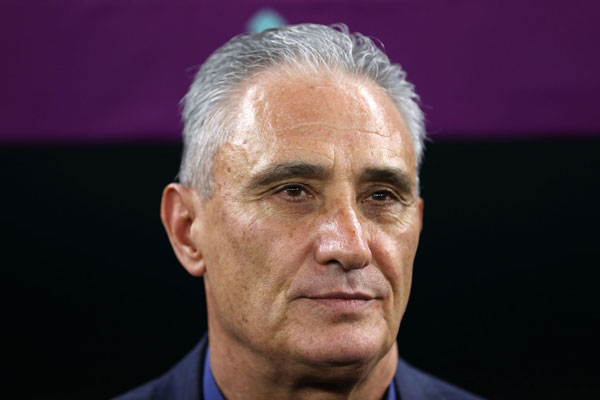 Brazil national team head coach Tite announced that he will step down after the country's 4-3 penalty shootout loss to Croatia in the quarter-finals of the 2022 FIFA World Cup in Qatar on Friday.
Tite made this statement at the post-match press conference after the game. He said that he had already planned to resign before the game, and the result of this upset exit proved that the six years reign of him in charging of the Seleção are really coming to an end.
He said: "Losing is painful, but my heart is at peace. As I said before, my chapter here is over. I said it a year and a half ago, and I must keep my word. I I'm not a two-faced person, I don't think that after winning the championship, I will make a reversal and stay to continue coaching the team. Anyone who knows me knows that I am not like this. We should not take what I said a year and a half ago There are other great professionals in the industry who can replace me, and there may be some factors in this game that need to be analyzed, but for sure the story between us is over."
The 61-year-old Tite succeeded Dunga as the head coach of the Brazil national team in June 2016. In the six years that he had coached the Seleção, Tite led the team to win Superclásico de las Américas in 2018 and won the Copa América in 2019.
He led the team to the World Cup twice, but both ended in failure. In the last 2018 FIFA World Cup in Russia, Brazil also ended their quest at the quarterfinals with a 1-2 loss to Belgium .
Brazil, which is regarded as the biggest favourite to win the 2022 FIFA World Cup in Qatar, was invincible and comprehensively beat South Korea in this competition, but it also experienced humiliation by Cameroon and set the embarrassing lowest goalscoring record in the team's history during the group stage.