【NBA】Curry was elected to the cover of "Sports Illustrated" and was named the player of the year
2022-12-07 21:38
【NBA】 Curry was elected to the cover of " Sports Illustrated " and was named the player of the year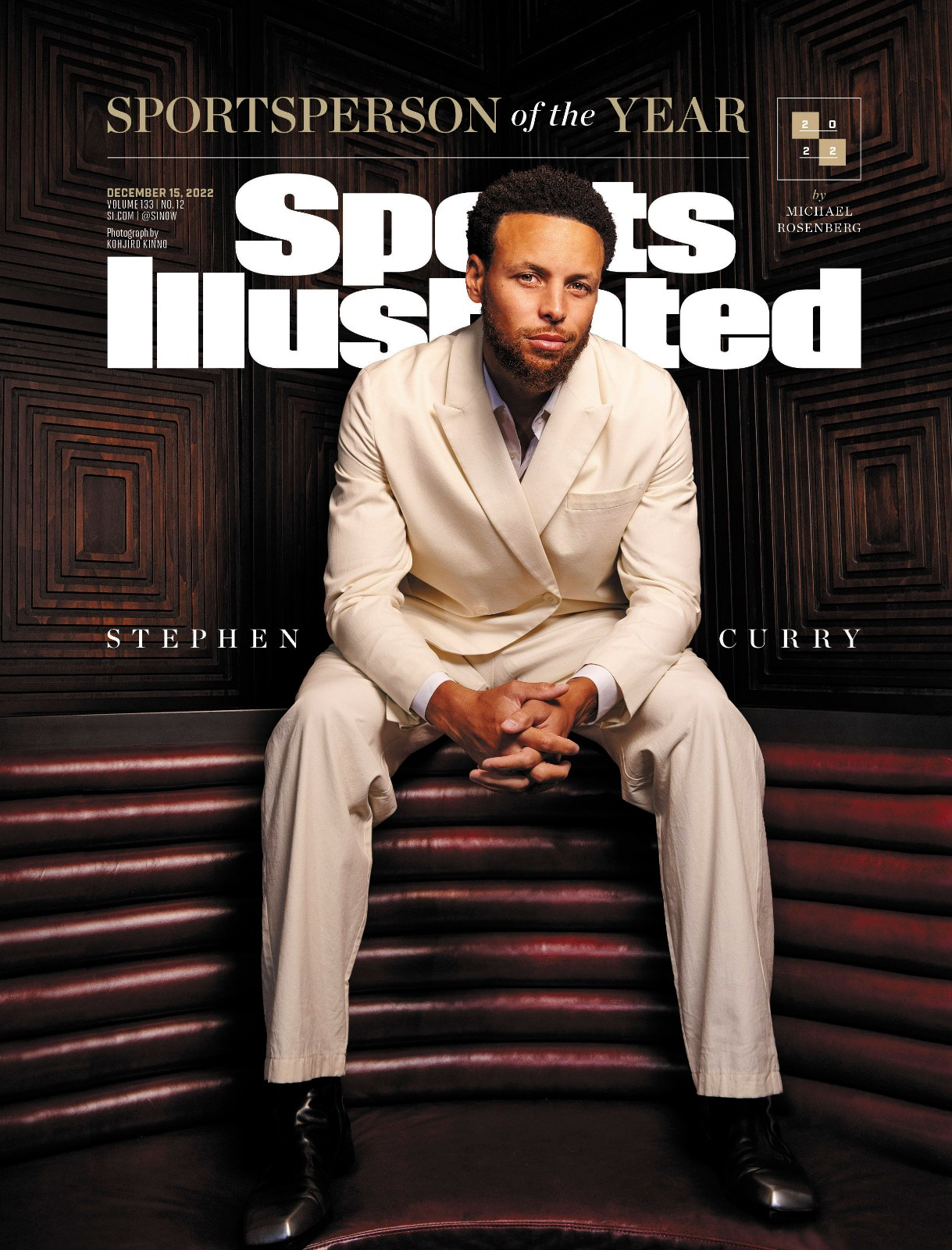 On December 7 , "Sports Illustrated" SI officially announced that Warriors star Stephen Curry was elected the best athlete of the year in 2022 and appeared on the cover of the last issue of " Sports Illustrated" this year .
Every year since its inception in 1954, Sports Illustrated has awarded the "Athlete of the Year" award to the athlete, coach or team that best exemplifies the spirit and achievement of that year. The award is not limited to a single sport, nor is it limited to American athletes. And since 2014, this award, which has a very high weight in the American sports world and even the world sports world, is named after Muhammad Ali. Winners from all over the world will be awarded the Muhammad Ali Spiritual Inheritance Award. This also means that the athletes who won the Ali Spiritual Inheritance Award not only have outstanding achievements in the field of competition.
During this year, Curry won numerous honors, such as the first player in NBA history to hit more than 3,000 three-pointers and a series of three-pointer records exclusive to him, and he kept breaking the record himself. In addition, he won the MVP of the NBA All-Star Game, the MVP of the Western Conference Finals, the MVP of the NBA Finals and the NBA Championship. Curry is still trying to break the record.
Even when the lineup is not optimistic , he will still lead the team to become better and better, leading the team all the way to the finals and finally won the championship, and won his first finals MVP trophy.
Then the Warriors officially sent congratulations on Twitter, writing: " A champion on the court is also a champion off the court ."