【NBA】Nike officially announced the termination of the contract with Irving! Owen said frankly: "I am free!"
2022-12-08 17:59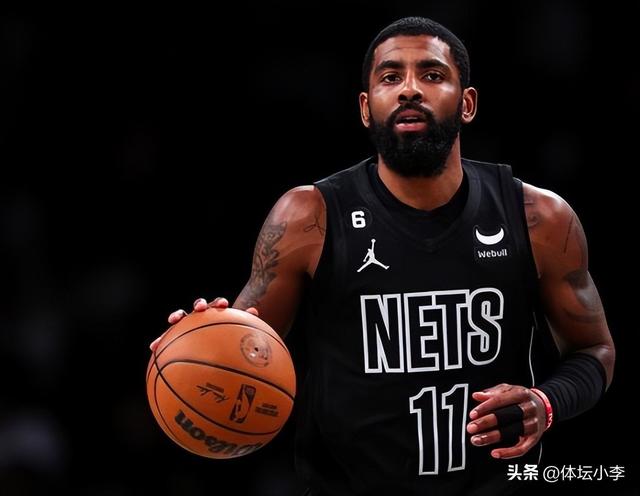 On December 8, according to the NBA's Shams report, a Nike spokesperson announced that the contract with Irving was officially terminated and the two parties parted ways. About a month ago, Nike announced that it would suspend cooperation with Irving and would no longer release new shoes in the Irving series! The contract between the two parties will expire in October 2023, and Irving's annual endorsement fee is about 11 million US dollars.
Irving previously posted a link to an anti-Semitic video that caused criticism from the outside world and was suspended by the Nets. Nike also reacted quickly, and quickly stopped the release of Irving's new generation of signature shoes.
Shams said Irving is now a sneaker free agent. It is worth mentioning that Irving has one of the most popular signature shoes in the NBA. His original contract with Nike was 77 million in 7 years and signed in 2014. Nike's original plan was to renew a five-year, 55 million contract with Irving. Because Irving was too troublesome, Nike not only gave up on renewing the contract with Irving, but also terminated his contract in advance.
Owen was not sad about being terminated. He also wrote on social media: "THERE'S NOTHING MORE PRICELESS THAN BEING FREE (There is nothing more priceless than freedom)"
After the contract with Nike was terminated , Irving used black tape to cover the Nike logo on the sneakers when the Nets faced the Hornets , and manually wrote "Here is the Logo" and "I'm free, thank God" on the left and right sneakers. !" in the words. It can be seen that Owen is expressing his dissatisfaction with the former sponsor in his own way .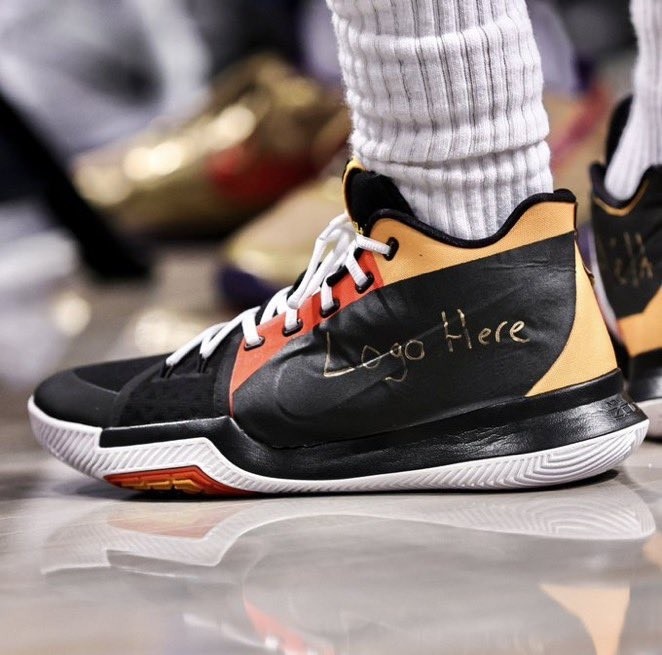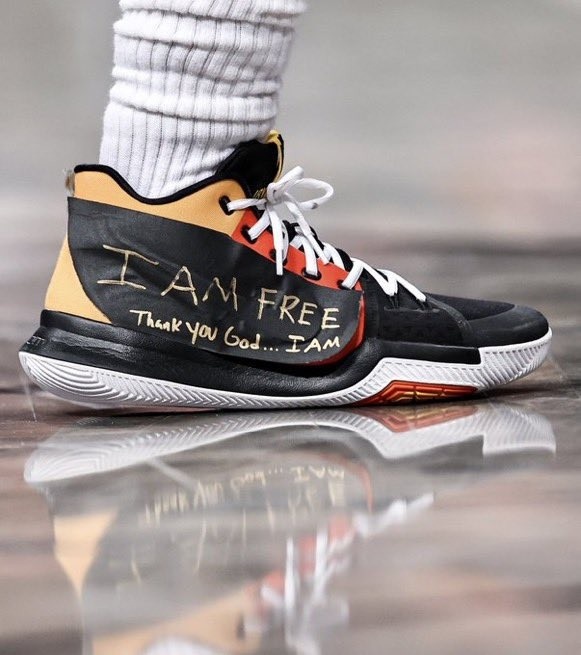 Irving is a very capable player, but because he is too easily disturbed by external affairs, he often causes troubles, so he has become a "street mouse". After the end of this season, it is inevitable that Irving and the Nets will part ways . Even without waiting for the end of the season, the Nets will send him away before the trade deadline.