2022 Qatar World Cup | Messi and Martinez criticize referees as ineligible to enforce the law
2022-12-11 12:09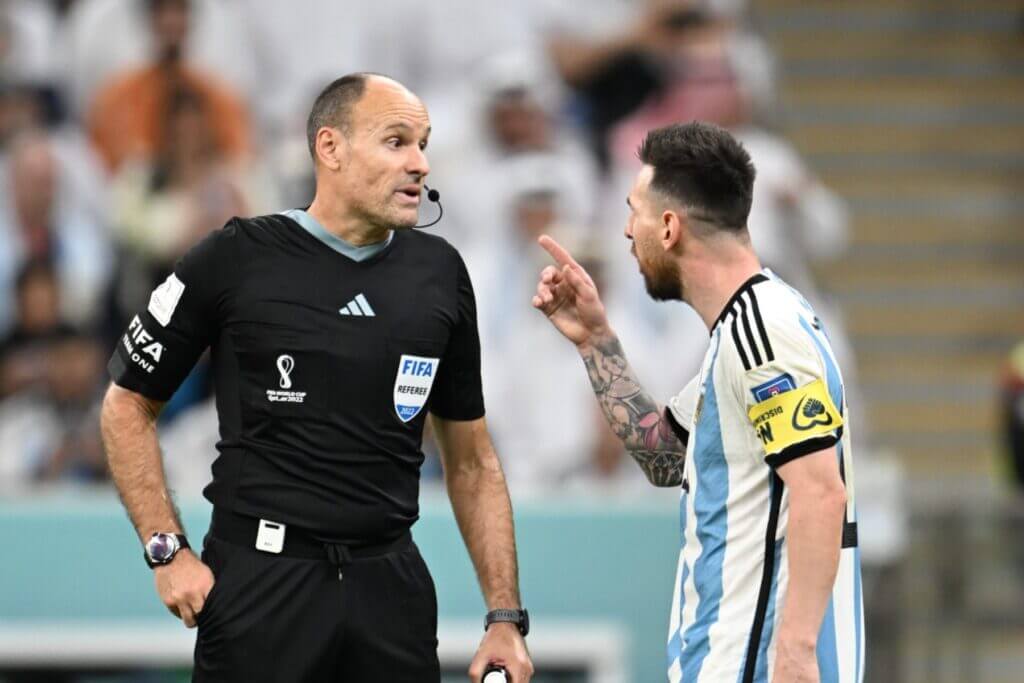 Emiliano Martinez and Lionel Messi were furious at how referee Antoine Omateulahoz played in Argentina's dramatic World Cup quarter-final win over the Netherlands .
After a 2-2 draw in regulation time , Martinez was the hero in Friday night's dramatic penalty shootout at the Lusail Stadium.
Tensions boiled over several times and Lahoz was handed 15 yellow cards and one red at the end of the game . Despite the victory, Martinez was furious with the official's overall performance.
Argentina led 2-0 thanks to goals from Molina and Lionel Messi in each half. Netherlands manager Louis van Gaal responded by bringing on Wout Weghorst , who headed home with seven minutes remaining.
On the final kick of the game, he completed a genius free-kick routine to extend the game by 30 minutes.
Martinez vented: " It was a tricky game and I think we controlled it pretty well. We were 2-0 up, we basically controlled the game and the referee gave them everything.
Messi doesn't want to talk about referees
Fearing getting in trouble, the seven-time Ballon d'Or winner did not delve into specifics, instead claiming that the 45 -year-old referee should not officiate again.
Messi said: " The match should not have ended like this. I don't want to talk about the referees because they sanctioned you, but people saw what happened .
" We were scared before the game because we knew what was going on with him and I think FIFA has to look into that, you can't have a referee like him in these games. "