8 shots could not score a goal, Cristiano Ronaldo is in a bad mood
2022-10-08 09:46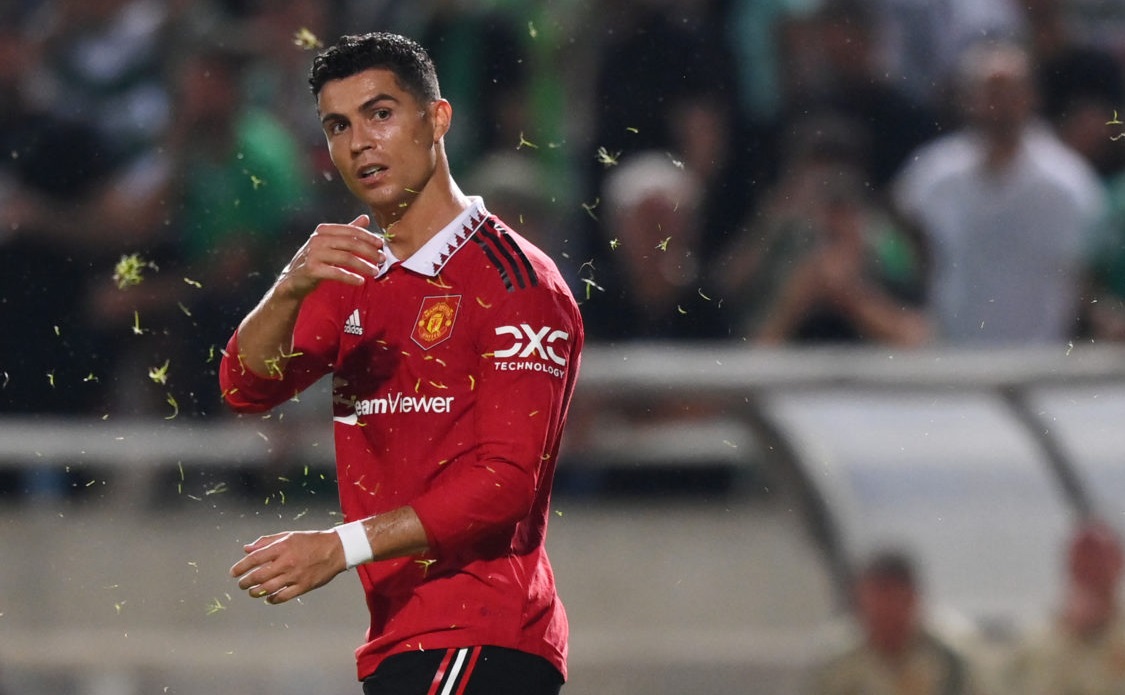 Premier League giants Manchester United faced Omonia in the UEFA Europa League group stage yesterday, with goals contributed by Rashford and Martial, and finally came away with a 3-2 victory. However, Ronaldo, who assisted Rashford to score in this game, still failed to score even though he had 8 shots in the game. After the game, Ronaldo's mood was also inevitably affected, and he was found shaking his head all the time.
Since the beginning of this season, Cristiano Ronaldo has not yet scored a goal in sports, so it is very necessary to use goals to respond to the outside world's doubts about him, and to improve his confidence on the field. However, in this match against Omonia, the Portuguese star never broke the opponent's goal.
However, Cristiano Ronaldo was also very active in this game. There were 8 shots on goal, one shot on target, 6 shots wide, one blocked and two pass opponents but failed. But the 37-year-old Cristiano Ronaldo is no longer as aggressive in attack as before, but he still assisted Rashford to score, and sent 28 passes with 25 successes, including 3 key Sexual pass.
In addition, Cristiano Ronaldo also scored 7.7 points after the game, second only to Rashford, who had the highest score in the game. According to statistics, Cristiano Ronaldo has scored 699 goals in his club career and is only one step away from reaching the milestone of 700 goals. Since the start of this season, Cristiano Ronaldo has scored 33 shots in the national team and the club, but only scored 1 free throw. Therefore, Ronaldo really needs to regain some confidence by scoring goals.
On the other hand, Manchester United will go away to Everton in the Premier League battle. As for whether Ronaldo will have the opportunity to join the starting lineup or contribute goals, it is also one of the focuses of this game.