A 14-year-old boy was killed in a clash between fans of the two sides
2022-12-16 11:29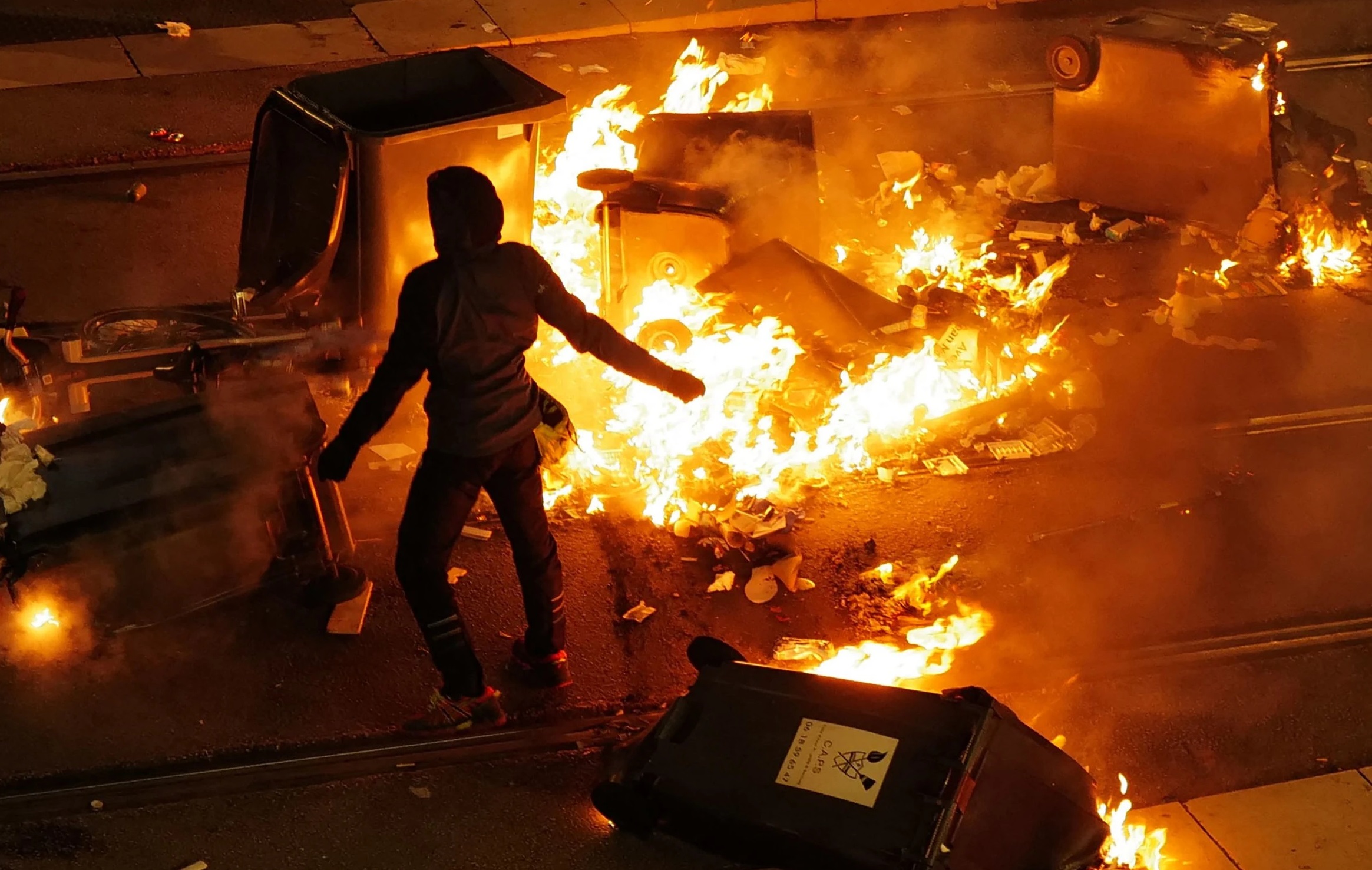 "Gaul Rooster" France successfully advanced to the semi-finals of yesterday's World Cup semi-finals with a 2-0 victory over dark horse Morocco. However, after the game, fan conflicts occurred in several regions of France. Among them, a 14-year-old boy was hit by a car during the conflict and died.
According to media reports, more than 170 people have been arrested by the police. According to reports, a 14-year-old boy suspected of being a Moroccan fan was killed in the street of Montpellier, France's third largest city.
Teenager dies after being taken to hospital
It is reported that the teenager and other fans found a car with the French flag on the street, and then rushed to the car to try to snatch the flag. But when the frightened driver immediately turned around and made a U-turn, the teenager was caught under the wheel. Due to the seriousness of the injuries, the local police also confirmed that the teenager died after being sent to the hospital.
On the streets of Montpellier, many fans clashed collectively, throwing flares at each other and burning trash cans. In order to avoid the escalation of the conflict, the police at the scene had to wave batons and use high-pressure water cannon to calm the conflict.
In addition, conflicts between fans also occurred in Paris, Nice and other regions. According to media reports, the fans also threw fireworks and chairs at the police and set fire to it. It is reported that France has specially arranged more than 10,000 police and gendarmerie in several regions to strictly prevent fan riots.
On the other hand, fan conflicts also occurred in Belgium, and the Brussels police also arrested about 100 people. Among the fans arrested, some were charged with public disorder, damage to a police car and illegal possession of fireworks, police said.