A hero comes out of a boy! Counting the five youngest goal scorers in the World Cup (Part 1)
2022-12-03 16:22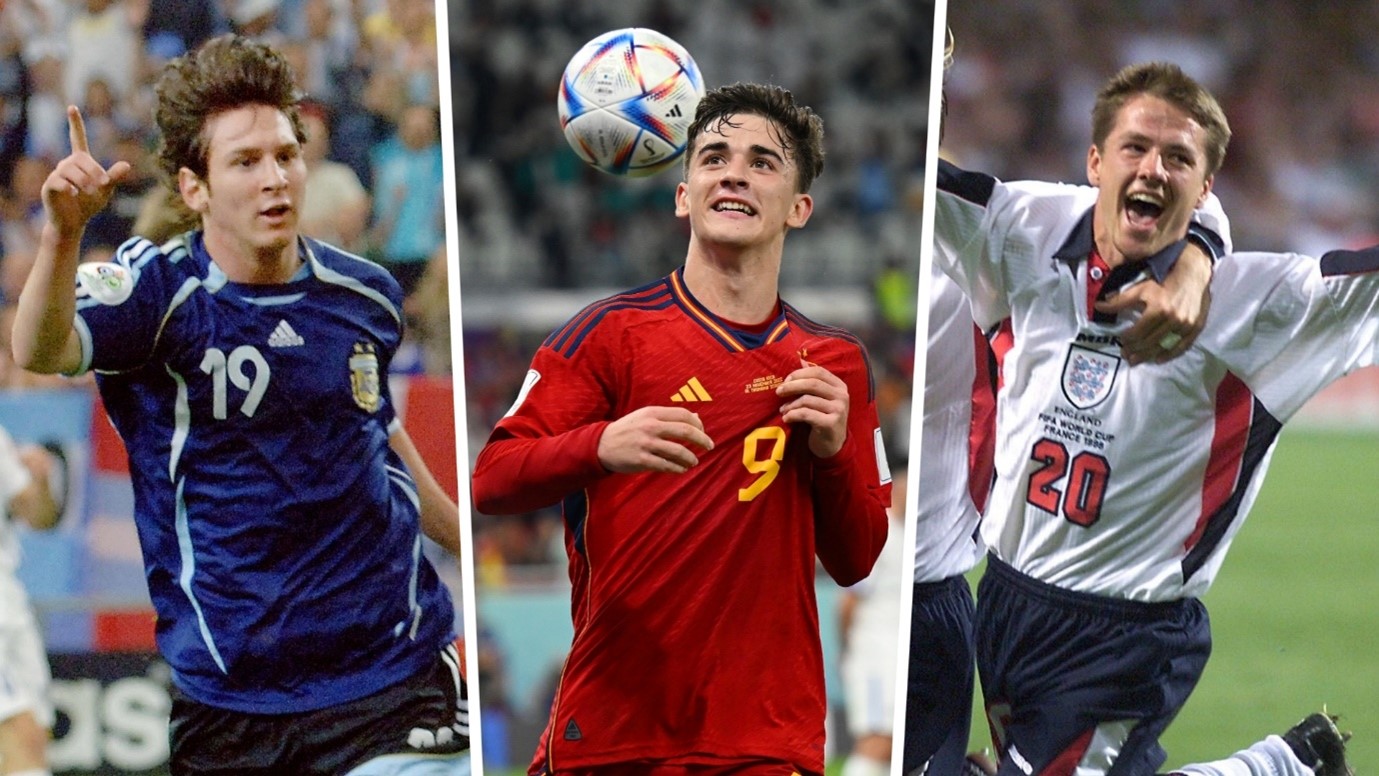 While most young players tend to languish under pressure or invest years in the training field before bursting onto the world stage, players like Pele and Lionel Messi stand out among the elite few who have achieved early success.
Facing the pressure, some of them even became the youngest World Cup goal scorers and went on to carve out places for themselves.
Pele, Brazil - 17 years, 239 days
Pele is the youngest footballer to score in a men's FIFA World Cup . The Brazilian striker scored his first World Cup goal in Sweden 's 1958 World Cup quarter-final against Wales at the age of 17 years and 239 days .
Pele went on to become the youngest footballer to score a hat-trick in Brazil's 5-2 semi-final win over France after his volley helped Brazil beat Wales with a single goal .
Pele was also part of the Brazil squad that won the 1962 and 1970 FIFA World Cups. He is considered one of the greatest players to grace the game.
Lionel Messi, Argentina - 18 years, 358 days
Messi declared his first World Cup performance with a goal from the bench in a 6-0 rout of Serbia and Montenegro .
It was a more promising effort considering he was sent off on the bench in his international debut. Since then, he's been doing just fine.
Garvey - Spain 18 years and 110 days
Garvey became the youngest player to score at the 2022 World Cup in Qatar when he scored against Costa Rica in Group E. In the 74th minute, Garvey scored to help Spain win 7-0 . Garvey thus became the youngest World Cup goal scorer since Pele in 1958 .
Garvey also became the youngest football player to represent Spain in a major international competition. Garvey's goal was the fourth of the game. His efforts earned him FIFA's Player of the Match award.