An Argentine fan running naked at the stadium was stopped, adding to the tension between the two teams
2022-12-10 13:51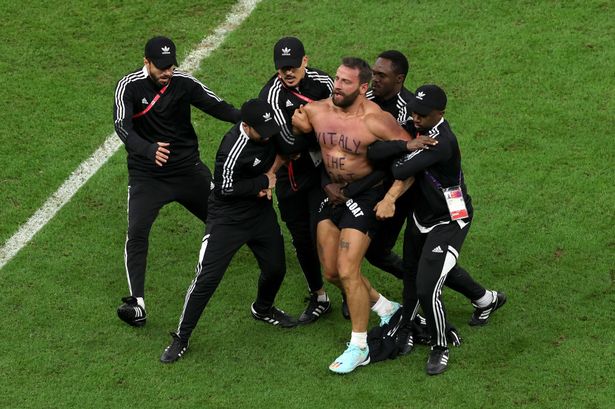 There were many episodes in the Qatar World Cup quarter-finals between Argentina and the Netherlands. Before the violent clashes broke out between the Argentine players and the Dutch substitutes, a fan ran on the field when Argentina took the lead . The tense battle state of the team players.
At that time, in the 73rd minute of the second half, Messi took a penalty kick to open the point difference 2-0, and the Netherlands seemed to be struggling to chase points. Two minutes later, a fan in the stands wearing a light blue shirt representing the Argentina jersey could not hide his joy, stepped over the fence and rushed into the arena.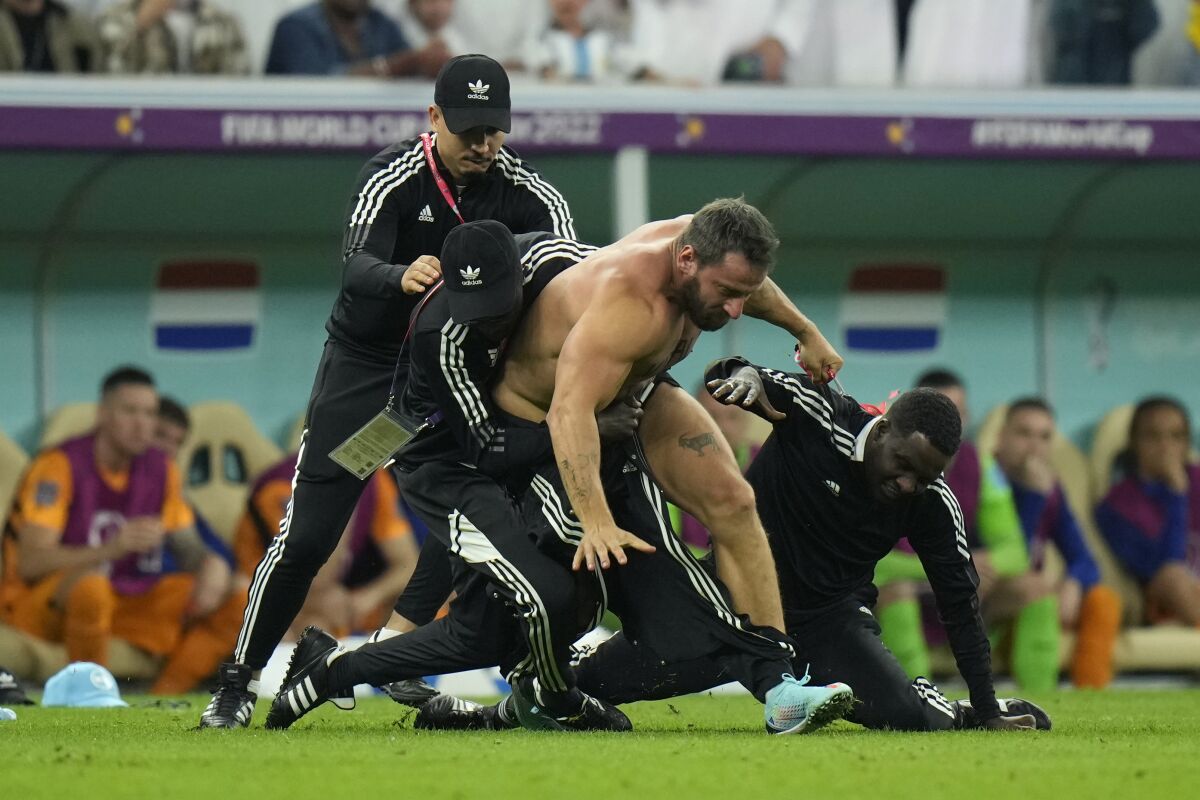 The game was also briefly stopped. When the security personnel at the scene chased and stopped the fan, he ran and took off his shirt. As the fan was directly carried away by five security personnel, the farce ended in a short time, and the game continued soon. Then came a clash between Argentina's 28-year-old midfielder Leandro Paredes and players on the Dutch bench in the 88th minute.
However, the Argentine fans absolutely could not have expected the Dutch team to counterattack to equalize the score, but in the end the Netherlands missed the penalty shootout. However, the tense atmosphere between the two teams is still permeating the scene, and the conflict is likely to be imminent.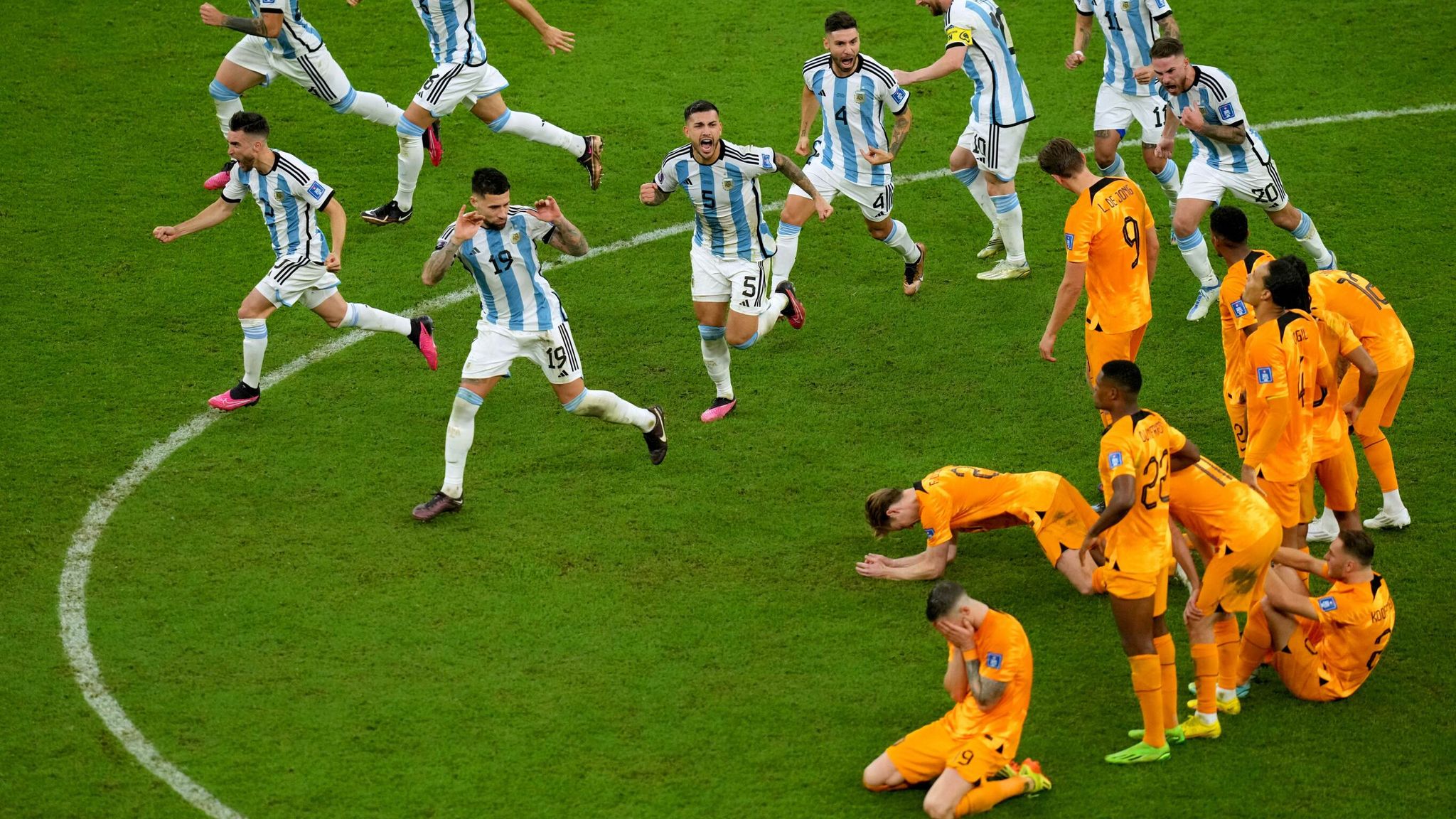 For more news about football matches and transfers, please don't forget to stay on our website 77577SPORT to browse more sports information. At the same time, you can also like on the homepage to give great support to this platform. We will see you there!