Bellingham and Haaland have been in regular contact and Phillips says all he has to do is keep training to make sure he gets fitter
2022-12-09 13:28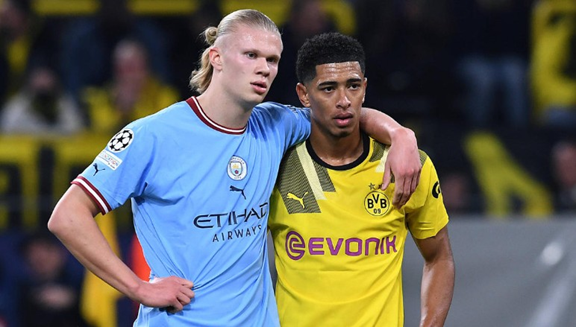 The 19 -year-old England player Bellingham talked about in an interview that he has been receiving text messages from former Dortmund teammate Haaland recently.
Bellingham and Haaland worked together at Dortmund for two years before Haaland moved to Manchester City, where he flourished. However, it is a pity that the most valuable striker in today's football has missed this World Cup.
Bellingham said that Haaland always encouraged him, sent him messages before and after the first game, wished him good luck before the game, and said he did a good job after the game. They would chat about serious and indecent things, and the two were in regular contact. If Harland sees something funny, or Bellingham sees something they've discussed, they send each other, but it's not every day.
England will face France on the 11th to qualify for the semi-finals. England midfielder Calvin Phillips talked about his situation and the game against France in an interview.
Phillips was still the main member of England in the European Cup last year, but he was injured before the World Cup. Although he finally caught up, he did not win the main position. The partnership of Rice and Bellingham surprised everyone.
Regarding his situation, Phillips said that he didn't play as much as he did in the European Cup, and he just wanted to play as much as possible. But whether it's him or Rice playing, they're good friends and they're going to do everything they can for the team.
The experience of the World Cup and the European Cup is different for Phillips, but he enjoys it and has a lot of fun. He's frustrated that he hasn't played much, but can't argue with how well their starters are playing. All he has to do is keep training to make sure he gets fitter so that he can make an impact when the coaches put him on the court and try to stay as consistent as possible.
Phillips was also asked how he would choose between Haaland, Bellingham and Mbappe as a starter, a substitute and a sale. Phillips said he had to start Bellingham. He likes Haaland and thinks that Haaland can score a hat-trick even if he comes off the bench. As for the person who sold it was Mbappe, this is because selling him can make the most money.