Borussia Dortmund missed the league title Terzic: We feel empty
2023-05-28 11:10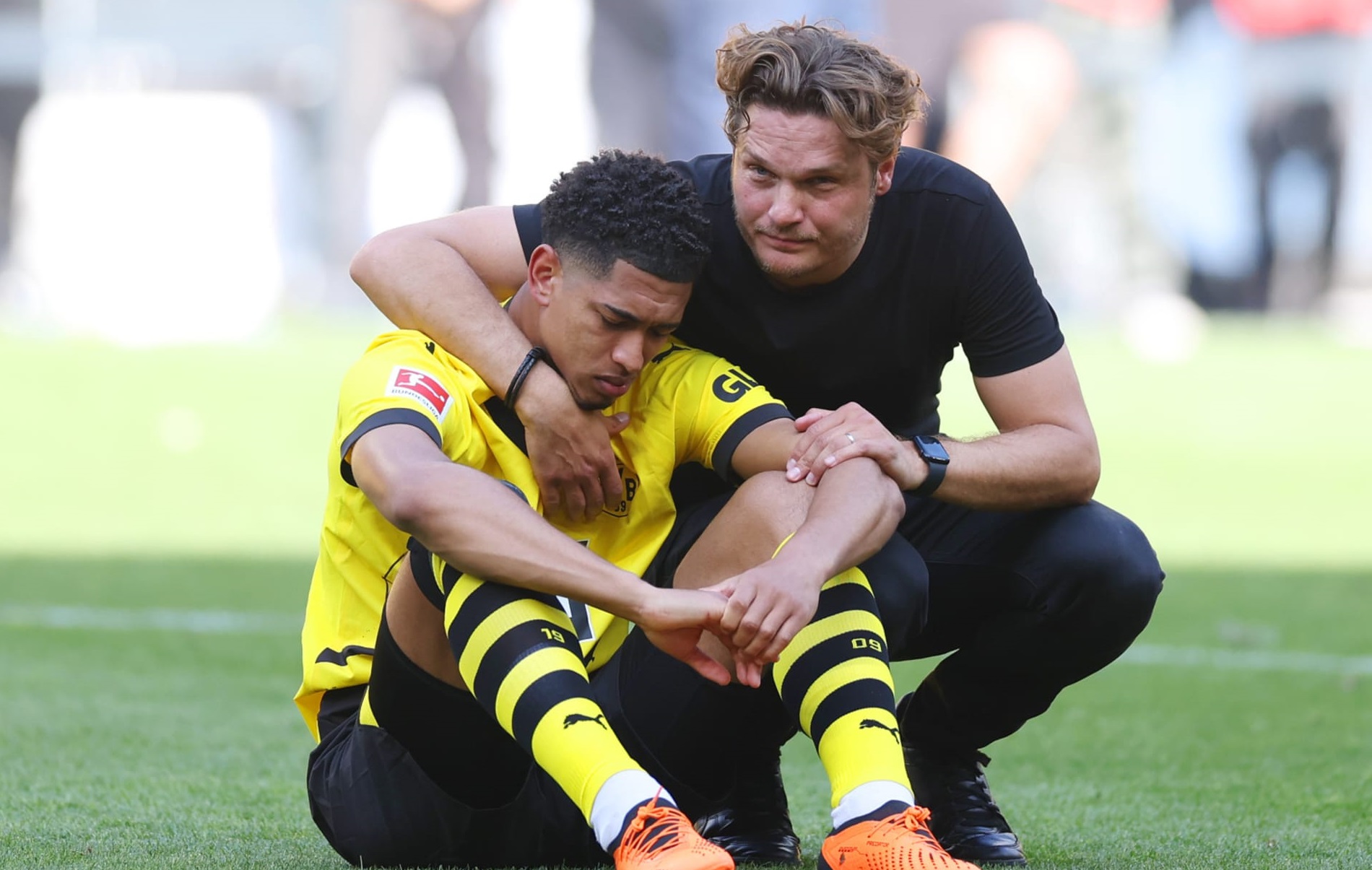 In the final round of the Bundesliga in the 2022/23 season, although Dortmund drew with Mainz at home with the goals of Guerrero and Sule, Bayern Munich also defeated Cologne 2-1 and drew with them. Relying on goal difference to overwhelm Dortmund and win the championship. After Dortmund's championship dream this season was confirmed to be broken, coach Terzic said that the team felt so empty.
In Dortmund's match against Mainz, Olsen and Onisiwo both scored headers to help Mainz lead 2-0.
In the 69th minute of the second half, Guerrero scored with a low shot to help Dortmund win 1-2. In stoppage time, Allais scored with a header in the penalty area, but the referee on duty said the goal was offside and the goal was disallowed. Subsequently, Jule responded with a cross and scored. In the end, Dortmund drew with Mainz 2-2 at home.
Although Bayern Munich also scored 71 points with Dortmund in the standings, they missed Dortmund's Bundesliga title by virtue of their goal difference advantage.
"We will try again"
Dortmund coach Terzic said in an interview with the media after the game, "It is difficult to find suitable adjectives. We feel so empty because we know this is a good opportunity. You can feel the atmosphere in the stadium and the city. We Desperate to get it and very close. Only one goal away and we knew we were only 90 minutes away from lifting the trophy."
Terzic continued, "This is the game we fell in love with when we were young. Sometimes it is really difficult to miss a penalty. After conceding two goals early in the morning, we suddenly feel very heavy, but we also tried our best. But unfortunately it was not enough. Now we will try again after 34 game days. Yes, we will try again from tomorrow."
In addition, Dortmund midfielder Bellingham was unable to play due to a knee injury. Terzic said, "Zude (Bellingham) struggles to return to the team every day. This is a very difficult decision. I hope he can recover as soon as possible. I can't answer this question yet, he He wasn't feeling well in the morning, he told us he didn't feel quite ready to play, and if we needed him, we could have him for a few minutes."
"Of course he's as sad as everyone else and he's one of the reasons we're in this situation. He's a winner and he's going to win a lot of trophies in his career so he needs to stay fit and recover as soon as possible."