Brazil add two more injuries, Telles and Jesus suffer knee injuries
2022-12-03 15:18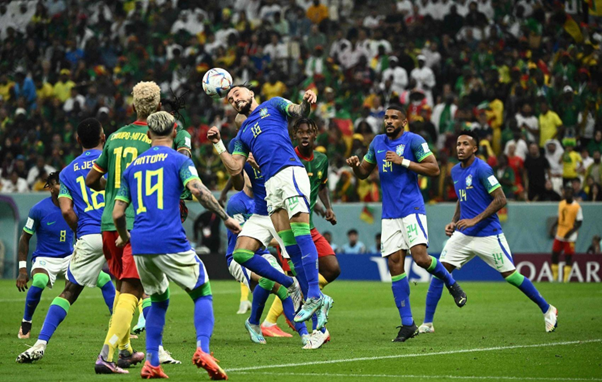 According to Brazil's "Globe" report, the Brazil team had two more injuries in the final round of the World Cup against Cameroon. The two injuries were left back Telles and striker Gabriel Jesus.
According to the "Globe", Telles and Jesus both started the game in this game. Telles replaced the injured Sandro. Jesus said after the game that his knee was in pain. He also injured his right knee, and even shed tears in the stand, which may not be serious.
In the 48th minute of the game, Telles collided with teammate Fabinho and fell to the ground. He continued to play after simple treatment, but fell to the ground again in the 52nd minute and was replaced. He covered his head with his jersey and wept as he left the field.
According to the "Globe", Telles and Jesus are both important substitute players in the team. The two players will undergo an MRI examination on Saturday to determine the final injury.
The Brazilian team had three main players injured before Telles and Jesus were injured. Neymar and Danilo had ankle injuries, and Sandro had hip muscle problems. Now two more injuries have been added, and there are already five players Suffering varying degrees of injuries, this is undoubtedly bad news for Brazil's impact on the World Cup championship.
"Globe" stated that Danilo recovered the fastest among these people. He has started training with the ball, while Neymar and Sandro have not resumed training. Sandro may not be able to play 1/8 finals.