Bundesliga - Away to Dortmund Bayern look to take all 3 points
2022-10-08 12:29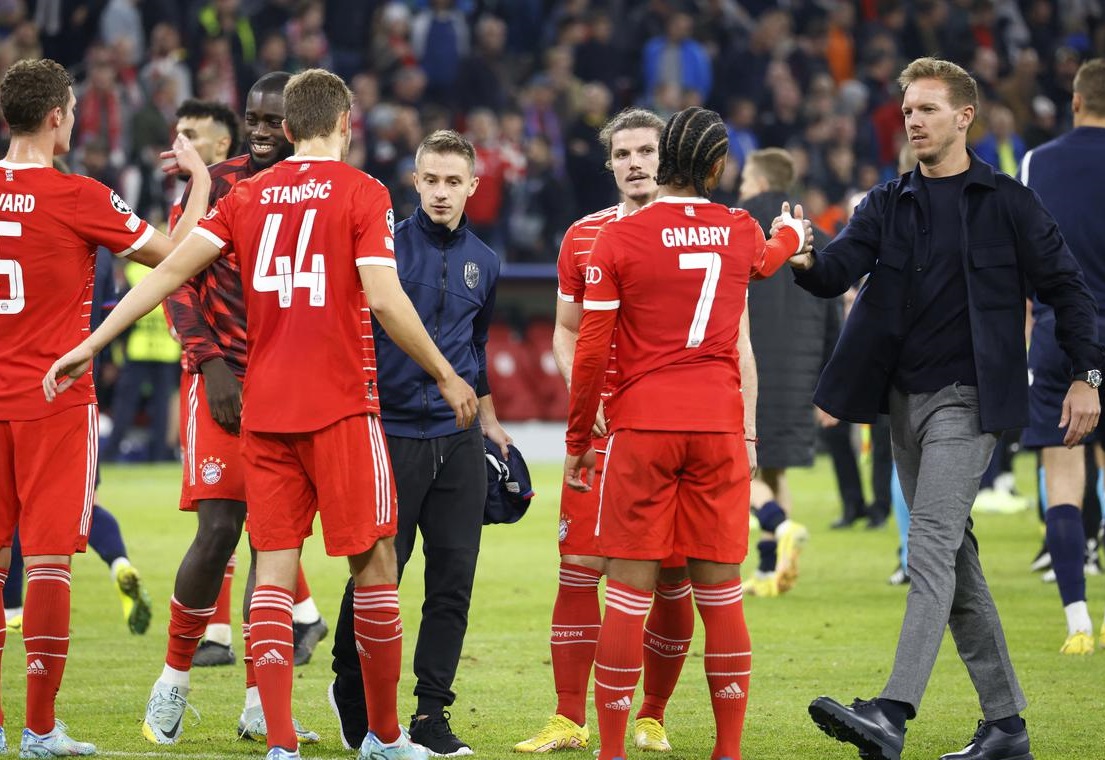 The defending champion Bayern Munich will go away to fight the "Hornet" Dortmund in the ninth round of the Bundesliga tomorrow. Although this is not a "top battle", it is also the first national derby in the Bundesliga this season, so it is still prepared. Expected by fans.
However, this season's Bundesliga has been a strange side since the beginning of the season, because currently the first place in the standings is the Union Berlin, which only finished 5th last season, and the second place is Freiburg, indeed. Fans and the media were surprised.
Bayern Munich currently ranks third in the standings with 4 wins, 3 draws and 1 loss, 2 points behind Union Berlin and Freiburg. Dortmund are 5 wins and 3 losses with Bayern Munich on 15 points, but they are 5th in the standings due to insufficient goal difference.
Therefore, the focus battle between Bayern Munich and Dortmund is not too directly related to the "first battle". It can be said that this battle is just a struggle for points, but if both Union Berlin and Freiburg lose in this round, then Bayern Munich and Dortmund have a chance to reach the top of the standings.
Mane has recovered
In addition, Bayern Munich defeated Leverkusen 4-0 after the league was in trouble. In the previous UEFA Champions League group stage, they also defeated Bilsen 5-0, and coach Nagelsmann also won the victory. Prove your coaching skills. In addition, Senegal star Mane also broke the scoring drought, scoring against Leverkusen and Victory Bilsen.
According to data, Bayern Munich has scored 42 goals in 13 games so far this season, and Dortmund, who has conceded 9 goals in the past 5 games, will face a very big challenge. Although Dortmund had no choice but to lose 3 of their last 5 games, their 4-1 victory over La Liga powerhouse Sevilla in the previous Champions League group stage gave the team a boost.
Looking back at the past record, the two sides have 9 wins and 1 losses in the past 10 times. Bayern has a large advantage, and this is the first time Dortmund has not defected from Lewandowski after 9 years. Battle with Bayern.