Cameroon star Samuel attacks fans after match
2022-12-07 10:33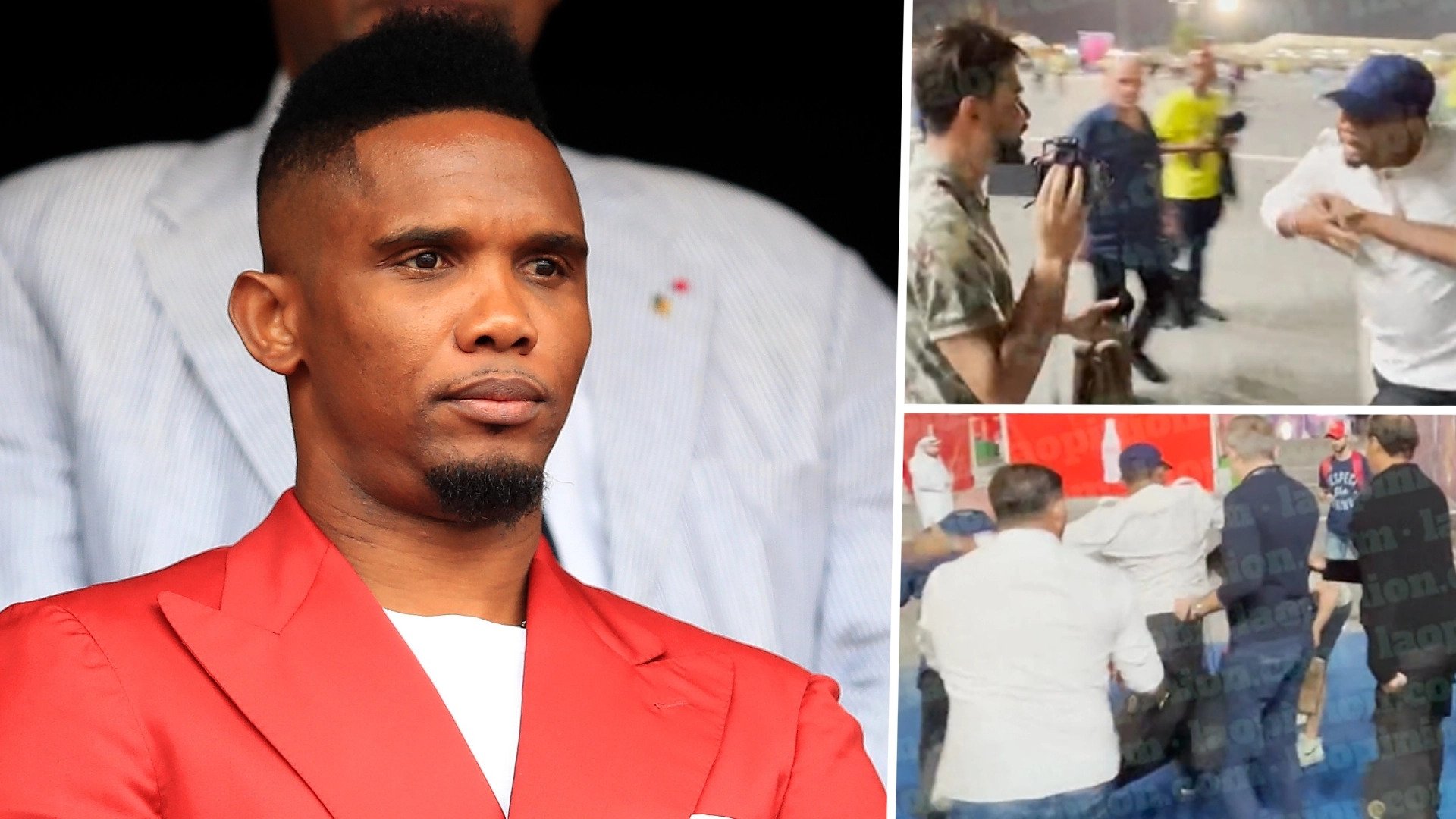 After Brazil beat South Korea 4-1 in the World Cup round of 16 in Qatar , people focused not only on the match, but also on the incident of Cameroon's legendary star Samuel Eto'o beating someone outside the stadium.
Samuel, a former player for Cameroon, Barcelona and Inter Milan who is now an ambassador for the World Cup in Qatar, was filmed attacking a man outside Qatar's 974 Stadium. Originally, Samuel left after watching the game. When he met fans outside the stadium and asked for a photo, he also kindly took a photo with the fans.
Then a man filmed Samuel with a camera and seemed to say something to him. Samuel suddenly lost control and approached the man and questioned the man. Although someone stopped Samuel, Samuel quickly broke free from the barrier and rushed towards the man, attacking him with his knees. The man was unable to withstand Samuel's attack and fell to the ground, and everyone hurried forward to stop him.
This less than 1-minute video was posted on the Internet, which aroused discussions among many netizens. They thought it might be because the man said something that provoked Samuel, so Samuel was so excited.
Samuel was the captain of the Cameroon national team. During his tenure as a player, he played for Barcelona and Inter Milan, and won many championships for the club, including La Liga, UEFA Champions League, Serie A and so on.