CBF: Brazil's new coach will be confirmed in January 2023
2022-12-14 10:57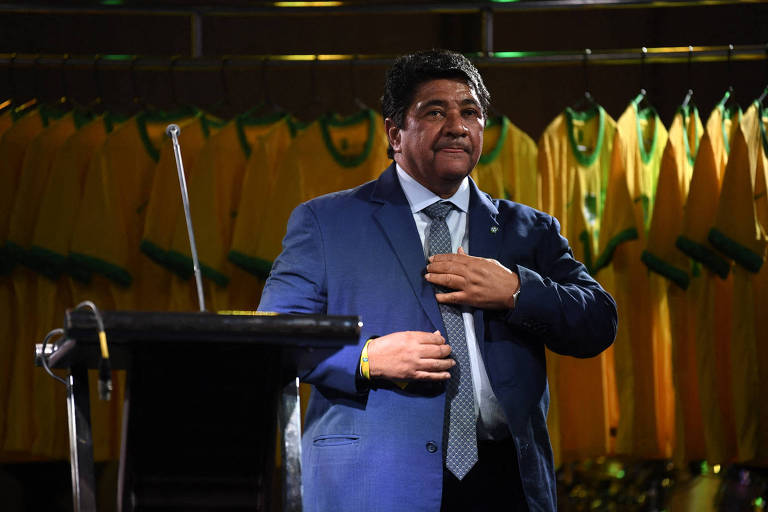 The Brazilian Football Confederation (CBF) announced on Monday that it will decide on Tite's successor in January 2023.
According to an official statement, Brazil's coaching work will be led by the chairman of the Football Association Ednaldo Rodrigues throughout the process, and other people's statements about the coaching are all fabricated.
"Ednaldo Rodrigues has not appointed or authorized anyone, inside or outside the FA, to seek, on behalf of the Presidium, any coach or football professional to form a coaching team to work with the Brazilian men's national team focused on qualifying for the 2026 World Cup.CBF also does not allow anyone to speak on behalf of this entity on this matter," the federation said in a statement.
The president of CBF, Ednaldo Rodrigues, also called on footballers to respect the selection of the national team coach. "I haven't even talked about it with my family," he said. "Therefore, any FA official or employee has no right to talk about the future of the national team. Anyone who talks about it will not tell the truth, only to the media. cause damage and misinformation for fans."
"This is an act of disrespect. The whole process will be done in an atmosphere of complete impartiality, with ample time and the necessary research," Rodrigues added.
CBF finally emphasized that Ednaldo Rodrigues will treat the entire coaching process with a serious, fair and calm attitude, and he will not be affected by pressure from the outside world: "Everything will follow his management guidelines, Proceeding with responsibility and clarity, the ultimate goal is to make the best choices for Brazilian football in the years to come."