Celtic completes the signing of Canada international right-back Alistair Johnston following a series of stellar performances in FIFA World Cup in Qatar..
2022-12-05 18:16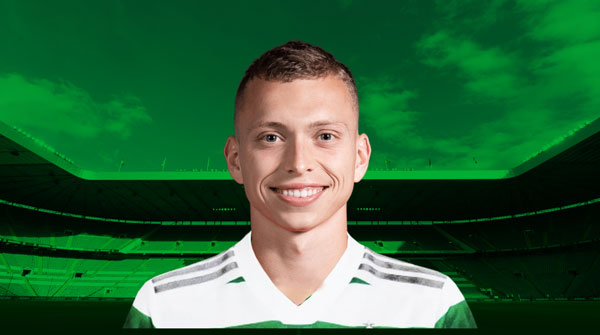 Celtic announced on their official website on Sunday that they have signed Canadian international right-back Alistair Johnston from Major League Soccer (MLS) club Montreal Impact.
According to Celtic's official statement, Johnston has signed on a five-year long-term deal with the club which runs until the summer of 2028. In addition, according to the information reported by renowned Italian transfer journalist, Fabrizio Romano of Sky Sports, Johnston's transfer fee is £3million, and the former club of his, Nashville will also enjoy 10% rights of its sell on clause.
After completing his signing procedures, Johnston said in an exclusive video interview with the Celtic that: "Honestly, I am very excited to join this club. When a club like the Celtic expresses their interest in you, it turns the head of any footballer."
"As someone who grew up in a family of Britlsh descent, Celtic is a club that holds a special place in our family's hearts and, for me, one of the biggest clubs in the world, so, when I learned that a club like this is interested in me, after looking at the project of the manager and the coaching staff, and seeing how this club has continued to improve over time, it obviously made me very excited, I told my agent to get this transfer done right away, I want to go there. I'm happy that everything is done now, and I can't wait to start my new career here."
The 24-year-old Johnston was born in Vancouver, Canada on October 8, 1998. He is 1.8 meters tall and has dual citizenship of Canada and Northern Ireland. He primarily plays as a right-back, but he can also play as a center-back. Johnston played for many local non-league clubs in Ontario when he was young, and also went to France to try out with Ligue 1 club Troyes.
Since graduating from Wake Forest University in the United States in 2019, Johnston returned to Canada to join the Ontario League One club Vaughan Azzurri and officially embarked on his journey to become a professional football career.
In February 2020, Johnston joined the newly established club Nashville with the 11th overall pick in the first round of the 2020 MLS SuperDraft, and quickly established himself as a key player in the first-team with outstanding performance.
On December 21, 2021, Johnston transferred to another MLS club, Montreal Impact, for US$1million plus 10% of the sell-on clause.
Johnston has scored 4 goals and provided 4 assists in 39 appearances across all competitions for the Major League Soccer club this season.
As one of Canada's best players, Johnston was selected into the Canada national team's 26-man squad for the 2022 FIFA World Cup in Qatar.
In the past 3 rounds of the group stage, Johnston played for Canada and completed every single game.
It is worth mentioning that Johnston is the second new player signed by the Scottish Premiership defending champions during the winter transfer window in January. Recently, they also maintained their style of discovering local stars from the J-League , by signing Yuki Kobayashi, a former Japanese U20s international center back who joined the club as a free agent.