Dalic dedicated the medal to the people of Croatia and all those who supported them, and Orsic said the victory was well deserved
2022-12-18 17:13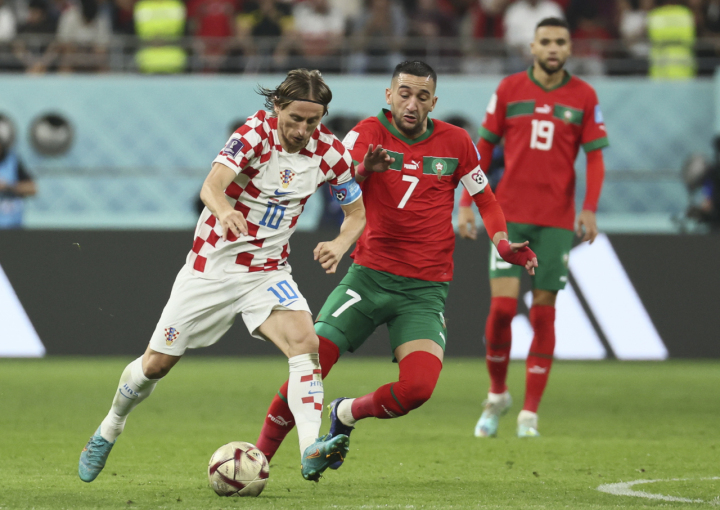 Croatia beat Morocco 2-1 to finish third in the World Cup .
Croatia coach Dalic said that this bronze medal shines with golden light. This is a difficult game. This bronze medal should be dedicated to the Croatian people and to all those who support them. They won two World Cup medals in a row and he wanted to dedicate that victory to Blajevic because he started it all. Nobody expected them to go this far and the players worked so hard for this result.
Orsic , who scored a goal for Croatia, said that this is the most valuable goal in his career. I want to dedicate this goal to his family, parents, children, and everyone who supports him. They can now celebrate together. He thought they played well, it was an exciting game and they got a well-deserved win. They knew Morocco had a chance, yet they kept their pace to guard against counter-attacks, as Morocco waited for them to lose the ball and then counter-attacked.
Gwadiol also scored a goal for the team. He said after the game that he watched all of Croatia's World Cup games in 2018, and now it is not easy to go to the end again. He wants to dedicate the victory to his family, especially his father, without whom he would not be here now, and they can't wait to go back home to celebrate the victory.
On the other hand, Morocco coach Reigraj said he was proud of his players as they gave their all until the last moment. They will learn from this World Cup and come back with a stronger posture. Morocco will become the team everyone is looking forward to. The team is very happy because they are one of the four best teams in the world. They also congratulate Croatia for winning the third place. The opponent is well-deserved and has more experience.