Didier Deschamps said that it is good that the Argentines will sing loudly to spread the festive atmosphere, and Lloris expressed the hope that this game can be recorded in history
2022-12-18 17:16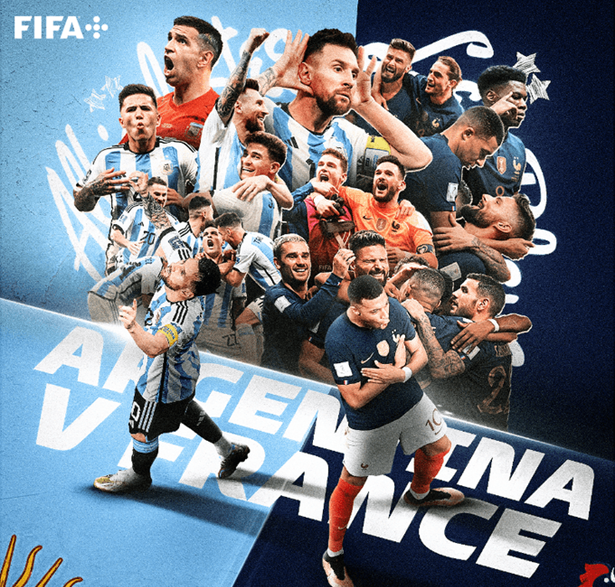 The final of the 2022 Qatar World Cup will usher in the ultimate showdown between France and Argentina on the evening of the 18th.
France coach Didier Deschamps said Argentina has seven players who participated in the 2018 World Cup, it is a different team and he does not intend to compare. It helps that the 6 games France played have different personnel and combinations. The team has three observers who watch all games, which can help them get accurate information. Argentina can do some things differently, as can France.
Deschamps said that Argentina has a lot of support from fans, which is an advantage. At the final scene, although France had supporters, most of the fans supported Argentina. Didier Deschamps wanted a festive atmosphere, the Argentines are passionate, they fully support their team, they sing loudly and give off a festive atmosphere, which is a good thing because it is a World Cup final. This is not just a game, this game is a World Cup final, so it has special meaning. Didier Deschamps said there might be some Frenchmen who wanted Messi to win the game.
France captain Lloris said Argentina is a well-organized team, defensively strong and aggressive with the ball. Argentina has always had great players, including Maradona and Messi. Lloris said that as a Frenchman, participating in the World Cup final is a great thing no matter who the opponent is. They want this game to go down in history. This game will be a great game of career for all the players and it will be the final between these two countries. They will try to find the key to win this game.
On the other hand, Argentina coach Scaloni said that the team is now in top form and ready for the final. Scaloni emphasized that Correa, Gonzalez, Musso, Quarta, Pereira, Lo Celso and other players who participated in this journey came to Qatar, hoping to feel the final like everyone else, so that Everyone feels like a part of the team, which is their greatest triumph as a group.
Scaloni said that if this is Messi's last World Cup, they hope he can win the title. Mbappe needs to rely on the efforts of the team, not individuals. France not only has Mbappe, but also other dangerous players. They can all help Mbappe. Mbappe is still very young, he is one of the greatest players and he will continue to improve.