Dissatisfied with referee Messi wants FIFA to review
2022-12-11 14:03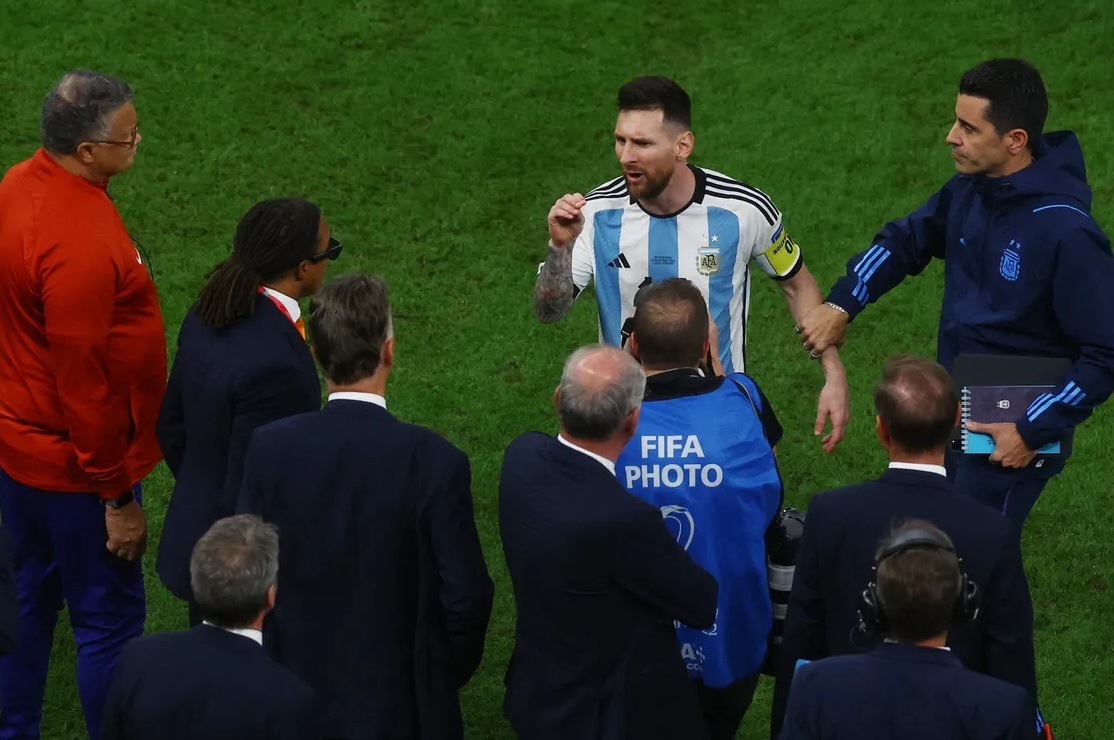 The "Pampas Eagle" Argentina won the ticket to the semi-finals after defeating the Netherlands in a fierce penalty shootout in the quarter-finals of this year's World Cup . However, after the game, Argentine star Messi rarely criticized the referee Lahoz severely, and even pointed out that the opponent should not be the referee at all.
Argentina took the lead with goals from Messi and Molina in the first and second half of the game, but Verhorst, who came off the bench, scored 2 goals to help the Netherlands equalize.
After overtime still unable to decide the winner, the game entered a brutal penalty shootout. Argentina won the penalty shootout 4-3 after goalkeeper Emiliano Martinez made two successful saves.
18 yellow cards in total
After the game, the Argentine star Messi said in an interview, "After the opponent equalized the score, I felt very angry. I don't want to talk about this referee anymore, because they will reprimand or punish you, but I also think everyone saw the incident. through."
Messi also said, " FIFA must review and should not send an incompetent referee to enforce in such an important game. We did not give a wonderful game, and then the referee dragged the game into overtime , he was always targeting us. Especially in the last attack, it was not a foul at all."
In addition to being dissatisfied with the referee, Messi also had a quarrel with the coaching staff of Dutch coach Van Gaal after the game, and even scolded Dutch striker Verhorst when interviewed in the player channel.
It should be noted that referee Lahoz showed a total of 18 yellow cards in this game, while Dutch full-back Dumfries was sent off for accumulating a second yellow card after the penalty shootout.
In addition, Messi also said, "We don't want extra time or penalty shootouts. We have suffered too much because of all this. But we still advanced to the semi-finals. This happy ending still makes us very touched."