Dubai Super Cup - AC Milan lose 2-1 to Arsenal in penalty shootout
2022-12-14 08:50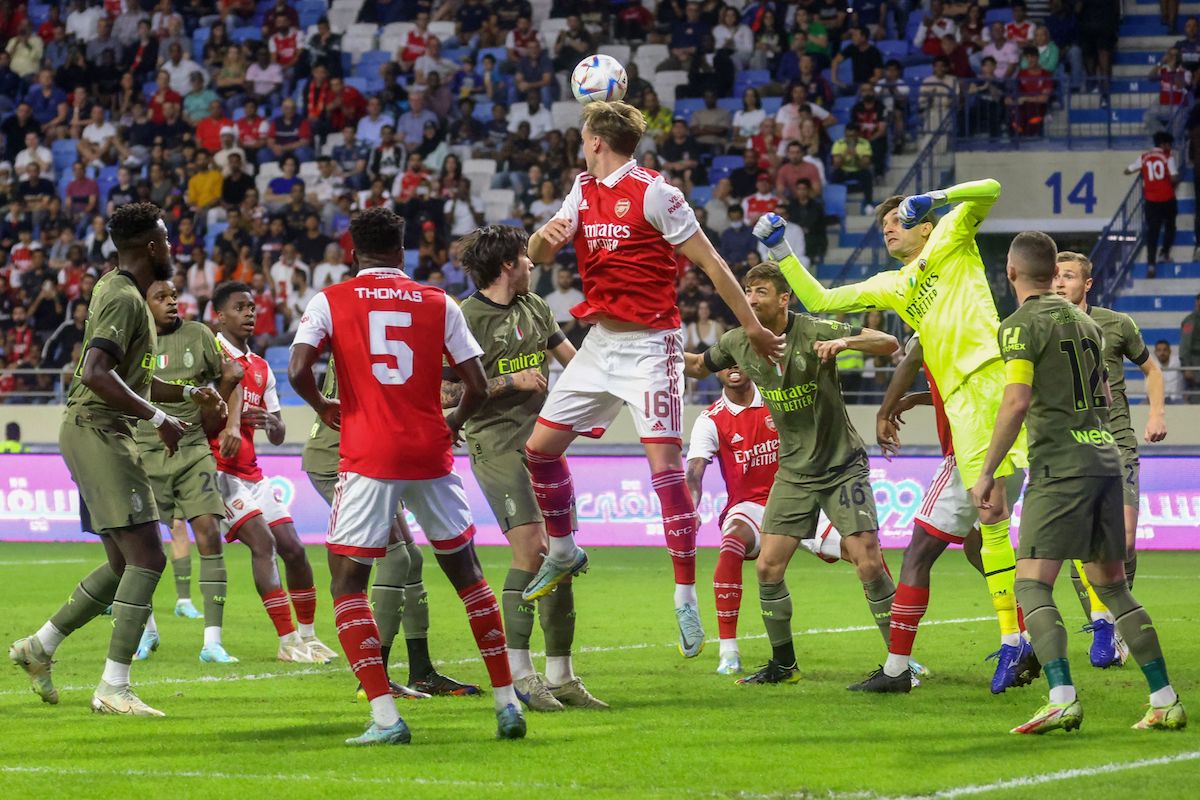 In the Dubai Super Cup , AC Milan played against Arsenal. After 90 minutes, AC Milan lost 1-2 to Arsenal. However, according to the rules of the Dubai Super Cup to enter the penalty shootout, AC Milan still could not surpass Arsenal and only scored 3 goals. Arsenal scored 4 goals and successfully won.
In the 20th minute of the first half of the game, Arsenal's Odegaard took a free kick and scored directly for Arsenal to score the first point.
In the 42nd minute, Fabio assisted and passed the ball, Nelson successfully shot in the penalty area, and Arsenal scored the second point again.
Until the 77th minute of the second half, AC Milan finally got back a point, Tonali took a free kick, Tomori scored with a header, and AC Milan scored 1 point.
Penalty Shootout
Arsenal beat AC Milan 2-1 in regular time and went to a penalty shootout. In the ∫ rule of the Dubai Super League, 3 points will be awarded for winning in the regular time, and 1 point will be added for winning the penalty shootout, and a winning team will get 4 points.
In the first round, players from AC Milan and Arsenal both scored goals. In the second round, Arsenal scored and AC Milan lost. In the 3rd and 4th rounds, both sides scored goals. In the 5th round, neither side scored a goal.
At the end of the game, Arsenal beat AC Milan 4-3 in the penalty shootout. The total score was 6-4 against AC Milan, and Arsenal scored 4 points.