Each player will receive £400,000-450,000 in bonuses if England win the World Cup
2022-12-04 14:46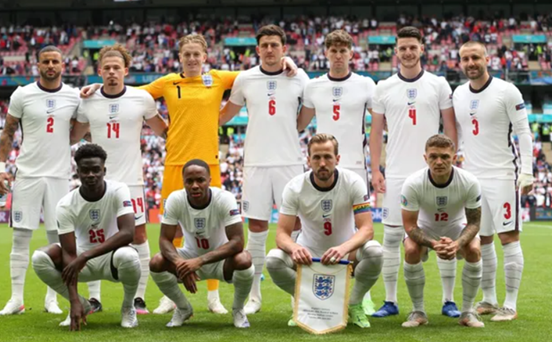 According to the "Daily Telegraph" report, if the England team can advance to the final stage and win the World Cup , each player will receive a bonus of about 400,000 pounds.
The "Daily Telegraph" stated that Southgate 's team's bonus system will increase at each stage. After they qualify from Group B, they will start preparing for Sunday's game against Senegal. If they win in the last 16, they will advance to the final. If they win the World Cup, the 26 players will each receive a bonus of 400,000 to 450,000 pounds.
Players in the Premier League usually have corresponding additional clauses in their contracts, which will be triggered when they win the championship or qualify for the Champions League.
According to City 's accounts for 2021, they paid out more than £158m in bonuses after winning the title . And because Manchester United did not qualify for the Champions League, the salary of the players was reduced by 25% . These bonuses can provide a lot of incentive for teams to fight for a spot in the top four.
England reached the semi-finals and finals of the last World Cup and European Cup respectively. The "Daily Telegraph" stated that if they can win the final, these international players will become the most marketable players in the British market. In addition to national team bonuses, they also have the opportunity to cooperate with sponsors of related brands.
The bonus system of this World Cup in England is exactly double that of the previous World Cup. If he wins the World Cup, Southgate's bonus will increase to 3 million pounds, plus his annual salary of 6 million, which means that he will receive a reward of nearly 10 million pounds.