[European preliminaries] Kovacic completes double play rate, Croatia beats Turkey 2-0
2023-03-29 15:37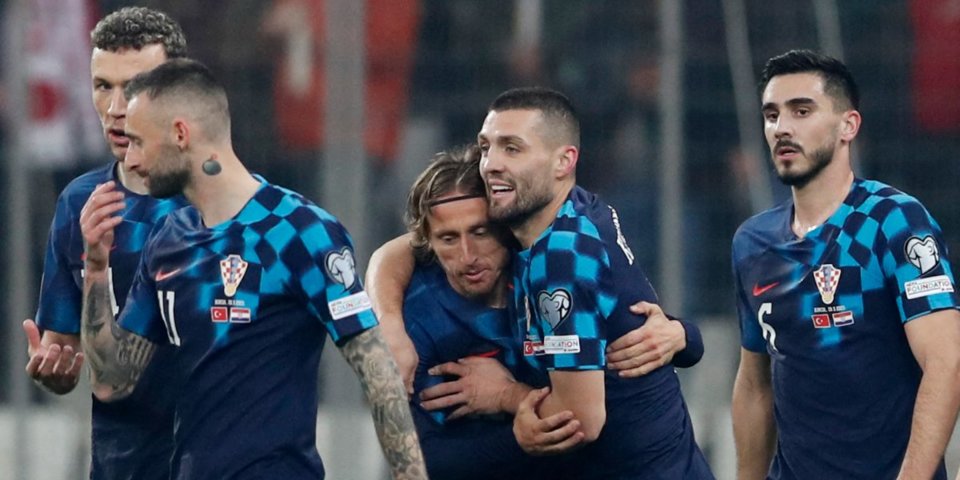 Today, the Croatian team played against the Turkish team in the second round of the 2024 European Cup qualifiers. In the end, Croatia easily defeated Turkey 2-0 and temporarily took the top spot with 3 goals and 4 group points .
At the beginning of the first half, the Croatian team staged a pass and possession, trying to break into the Turkish team's penalty area to create scoring opportunities. However, Turkey also took advantage of the visiting team's misplaced pass and shot in the penalty area, but both were brilliantly saved by the 28-year-old Croatian goalkeeper Dominik Livakovic.
In the 11th minute, Turkey 's 26-year-old defender Çarar Soyuncu took a corner kick in the penalty area and then 24-year-old forward Mehmet Kerem Aktukoglu scored in front of the goal! However, after a VAR review, it was ruled offside and the advanced goal was invalidated.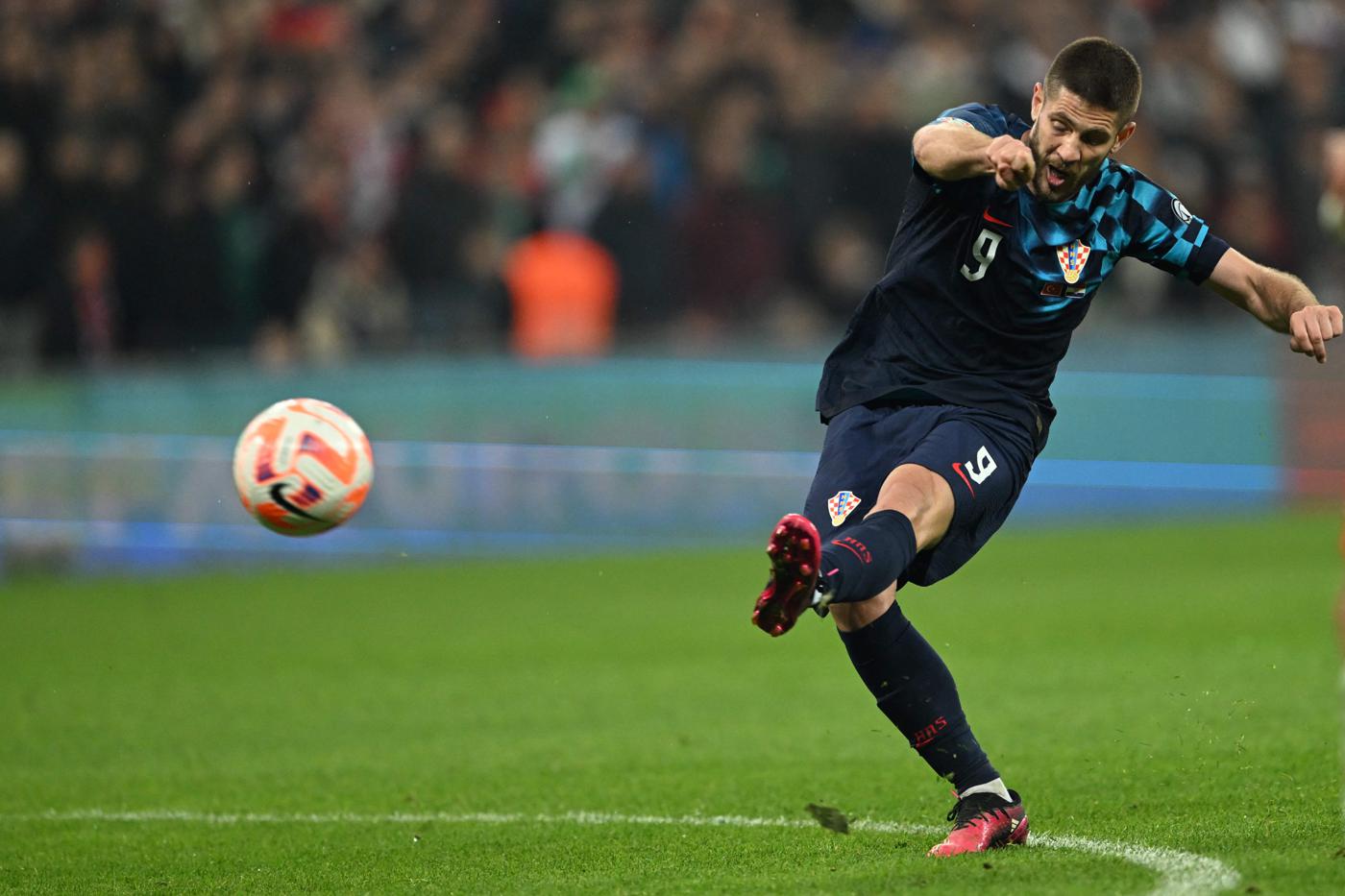 In the 20th minute, the Croatian team's 31-year-old striker Andrey Kramaric and 30-year-old defender Borna Barisic passed the ball to the 28-year-old midfielder Mateo Kovacic. Vacic fired the ball into the far corner to give Croatia the lead with their first goal of the game!
Then in the 4th minute of stoppage time in the first half, the 37-year-old midfielder Luka Modric of Croatia made a wonderful pass from the left to the 28-year-old midfielder Mario Pasalic, and then Pasalic crossed Passed to Kovacic to shoot past Turkey's 34-year-old goalkeeper Femi Melt Gunok and into the net, a wonderful double!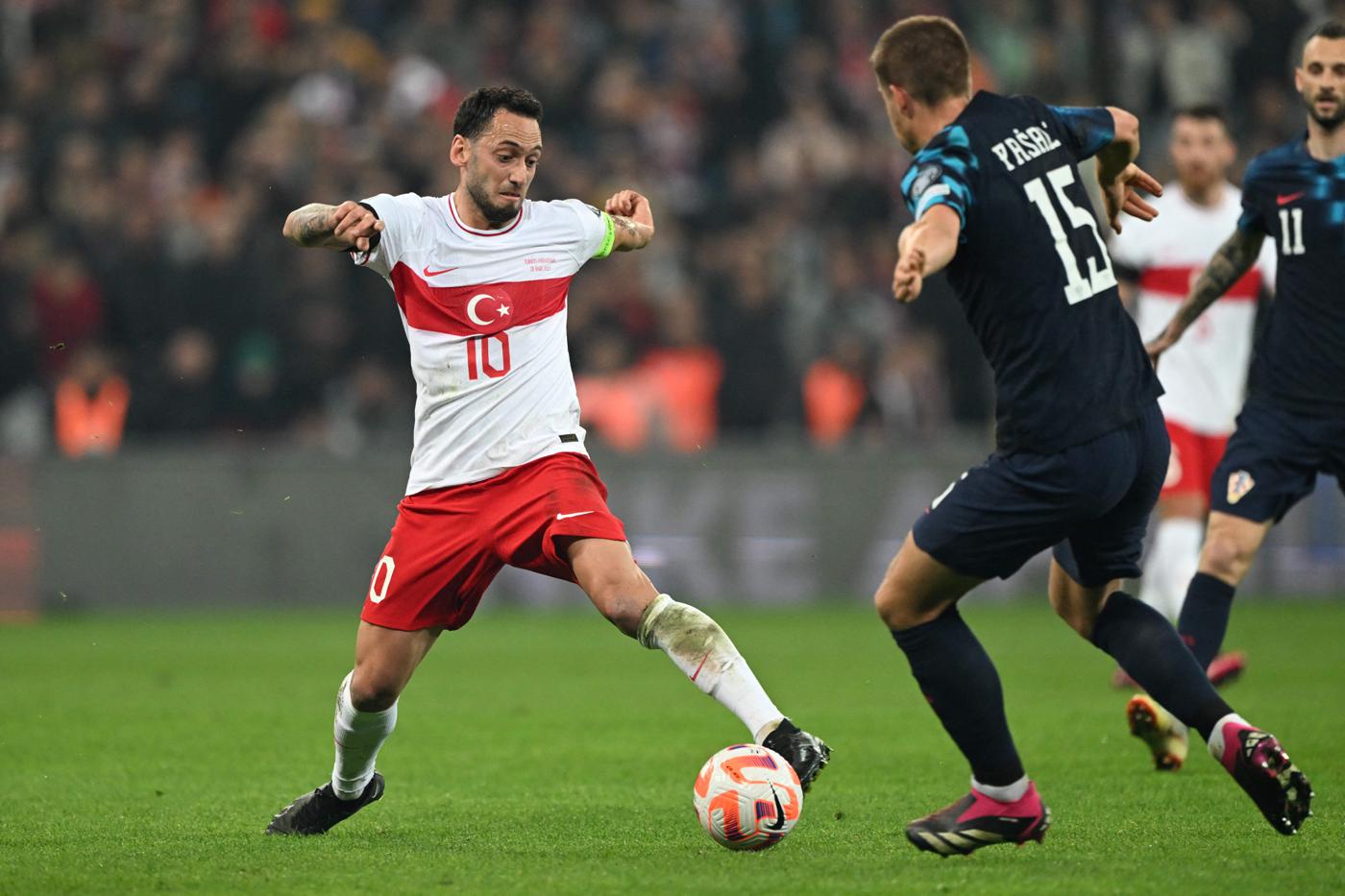 Neither team scored anything in the second half, and Turkey came close to scoring in the 93rd minute, with 18-year-old midfielder Arda Guller crossing the ball back into the box after scoring on the right, and 31-year-old substitute striker Cenk in the penalty area. · Tosan scored, but the ball was saved by Croatian goalkeeper Livakovic with his right arm. In the end, Turkey lost 0-2 to Croatia.
The Croatian team drew 1-1 with Wales in the opening game of the European preliminaries last weekend. Today, they won their first victory in Group D, surpassing Latvia and Armenia, which were defeated in the first game, and leading Wales and Turkey by 2 points. The top 2 teams in the group stage will advance to the knockout round of 16.