Fabrizio Romano denies reports allegeing that Cristiano Ronaldo's transfer to Al-Nassr is a 'done deal' and says it has been exaggerated..
2022-12-06 16:16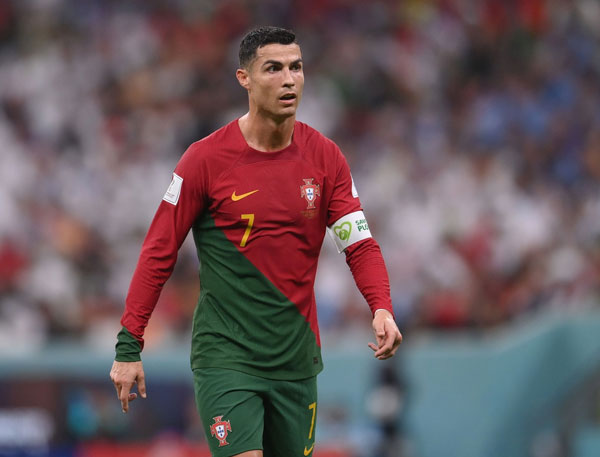 Sky Sports' renowned Italian transfer journalist Fabrizio Romano has reported and refuted the allegations made by Spanish outlet MARCA and Chinese outlet Baidu which claimed that former Manchester United's legendary Portugal international forward Cristiano Ronaldo has agreed to join Al-Nassr.
According to Romano, Ronaldo has indeed received a formal offer from Al-Nassr, and the club has also proposed to him a long-term contract with an annual salary of €200million which runs until the winter of 2025, but not all of the sum of the €200million were total his annual salary as exaggerated by the reports.
Romano revealed that the amount of €200million actually included Ronaldo's pre-tax personal endorsement and image rights fees, as well as the club's subsequent fees for asking him to act as a spokesperson, and the Portuguese star player who always celebrated scoring with his trademark "SIU!!! " slogan, has entrusted his super agent, Jorge Mendes and his legal team to evaluate the feasibility of this contract.
Romano also added that at this stage Ronaldo is still fully focused on helping the Portugal national team win the 2022 FIFA World Cup in Qatar, and before the end of this tournament, he has not and will not sign with any club, nor will he negotiate any transfer matters with anyone.
Lastly, Romano did not forget to reveal that although the Saudi Pro League giants are indeed the closest club to signing Ronaldo, he still does not rule out that other Big 5 European league giants would suddenly joined the race for his transfer saga.
The 37-year-old Cristiano Ronaldo had previously privately accepted an interview with famous English presenter Piers Morgan, and was expelled by the Premier League giants after badmouthing his former club Manchester United during the segment. Despite this, he still very dedicately led the Portugal national team very to the round of 16 knockout stage of the 2022 FIFA World Cup in Qatar.