Five Interesting Facts About Lionel Messi (Part 1)
2022-12-02 14:48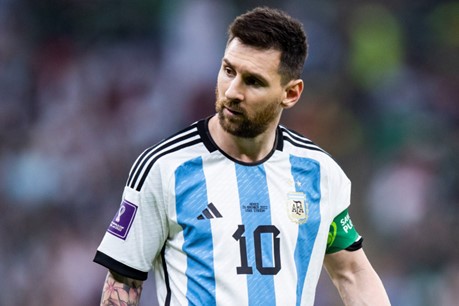 We look back and appreciate the player he is now and the career he's had. But everyone has their own weird "funny facts", and Messi is no exception. Here are five interesting facts about Lionel Messi .
Lionel Messi signs his first Barcelona contract on a napkin .
Almost everyone uses a tissue, throws it away, and forgets about it. However, Barcelona will definitely not throw away this napkin after use.

On December 14, 2000, they had just officially signed the 13-year-old Messi. It was an instant decision at a restaurant by ex-Barcelona player and then-Barcelona executive Carles Rexach.
He and then- Barcelona president Joan Gaspart made the decision in a restaurant with player agent Josep Maria Mingueira, who had brought some players to Barcelona. And Messi 's contact in Spain, Horacio Gagioli, has threatened to offer the Argentine to Real Madrid, who are also interested.
Afterwards, Rexach, Minguela and Gaggioli signed the napkins. The napkins, which are still legally owned by Gaggioli, are in a safe deposit box at Creditor Andorra, despite a reported multimillion-dollar purchase offer. Gacioli is determined not to sell it, and will only consider lending it to the Barcelona Museum.
However, he said he would not hand it over to the museum "until Messi retires or leaves the club".
Ronaldinho assisted Messi's Barcelona first goal
The Brazilian magician, wearing the number 10 shirt, was playing against Albacete as manager Frank Rijkaard substituted 17-year-old Lionel Messi in the 85th minute to make the game 1-0 Beat Barcelona 1-0.
In the 90th minute, the Brazilian picked a pass to Messi, who scored in time to score his first goal for Barcelona. Ronaldinho took Messi under his wing, almost like his big brother, and he pushed the youngster to be the best he could be.
Messi seems to have taken the icon's advice. When the Brazilian left Barcelona in 2008, Messi wore his number 10 jersey.