Five Interesting Facts About Lionel Messi (Part 2)
2022-12-02 14:50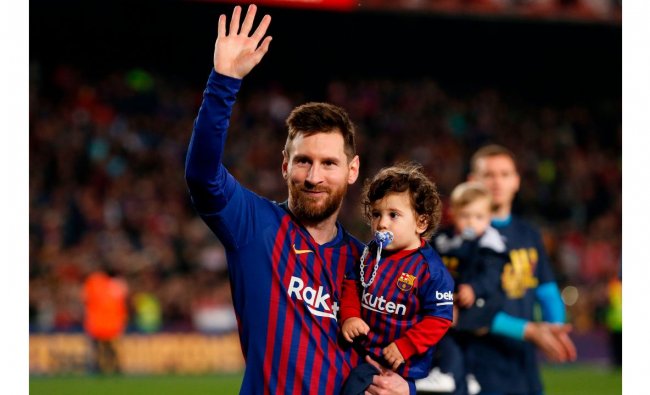 We look back and appreciate the player he is now and the career he's had. But everyone has their own weird "funny facts", and Messi is no exception. Here are five interesting facts about Lionel Messi .
Barcelona close to selling Messi
In 2006, at the age of 18, he had just played 25 games for Barcelona 's senior team that season, and Inter Milan in Italy were ready to pay him a huge release clause of 150 million euros, which would make him the most expensive player at the time. This is almost 2001 Real Madrid doubled Zidane's record fee of 76 million euros.
They also promised to triple Messi 's wages, an offer Messi rejected. Had the Argentine decided to move to Roberto Mancini's Inter Milan and Serie A, his career could have been very different .
Lionel Messi could have played for Spain
In addition to the decision that could change Messi's career, the Spanish Football Federation also approached him and asked him to announce that he will join the Spanish national team instead of the Argentine national team.
Messi rejected the offer, opting to continue working on a break into the Argentine national team . Had he played for Spain, he would certainly have done a lot for the iconic 2008-2012 team that won Euro 2008 and 2012 and the 2010 World Cup. But he chose Argentina, with whom he had led to a Copa America win and a first-ever final against Italy. He is undoubtedly the best player in the country since the great Diego Maradona .
Messi and his wife Antonella were childhood sweethearts
Both Messi and Antonella grew up in the same small town in Rosaria, Argentina. Antonella was a cousin of another Argentine footballer, Lucas Scalia, and a childhood friend of Lionel's. Lionel and Antonella met when they were five years old. However, Lionel moved to Spain at the age of 13 to pursue his athletic career, separating the two .
Messi and Antonella's relationship began in 2007 when Antonella's best friend tragically died in a car accident. As soon as Lionel heard the news, he flew all the way from Spain to Argentina to visit Antonella there. Lionel later opened up about the relationship in a 2009 interview .