Football | Goalkeeper Bunu's road to fame is long and tortuous (Part 1)
2022-12-13 11:35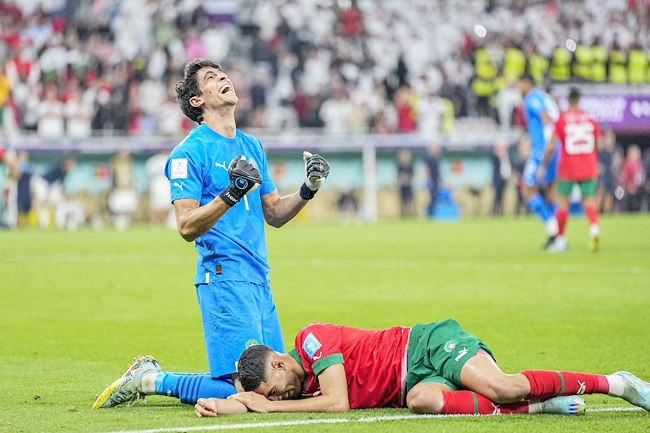 Yassien Bounu has learned to be patient throughout his career, but the catchy nicknamed Moroccan goalkeeper is proving he is more than just a part of the big stages at this World Cup.
An absent player for the 2017 African Cup of Nations and the 2018 World Cup in Russia, Bounu - or " Bono " as he was called on his shirt - was instrumental in helping Morocco set a new benchmark for African football in Qatar.
With 14 foreign-born players in the squad, it is a case of unity in diversity for Morocco , and there is no better example than a defense that has conceded just one goal in five games.
clear up the mystery
Bunu shut out 2018 runners-up Croatia in the tournament opener . Just before kick-off in the 2-0 win over Belgium, he suddenly disappeared, queuing with the team for the national anthem.
Coach Walid Regraj , who was replaced by Munir El Kajuy, later cleared up the mystery by explaining that Bunu felt unwell after receiving a knock against Croatia .
Bunu, 31 , has made no mistakes since returning to his native Canada. A 2-1 win saw Morocco surprise Group F winners despite Nayef Agrd's own goal .
Remarkably, no opposition player has scored against Morocco at this World Cup - despite the fact that the North Africans needed penalties to beat Spain in the last 16 .