Football | Messi influences 'disgraceful' referee
2022-12-13 14:57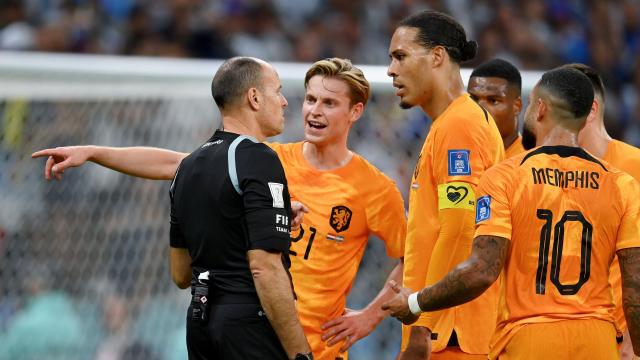 Frenkie de Jong describes refereeing in Netherlands vs Argentina quarter-final as ' disgraceful ' , claims referee Antonio Mateu Laos has been influenced by Lionel Messi .
The Netherlands trailed 2-0 in Friday 's double with Wouter Verhorst before losing 4-3 on penalties , where the Netherlands suffered a penalty shootout.
Lahoz was widely criticized for showing 15 yellow cards.
Argentina captain Lionel Messi said Lahoz was " not competent " to oversee such a game after an intense game , and while De Jong agreed he felt the presence of his former Barcelona team-mate contributed.
" When the regular time was over, the Argentine players went to him and from then on he only whistled for Argentina, " De Jong said of Lahoz. "Jurien Timber had his shoe kicked off but then he whistled our foul. Luuk just won a normal header and he blew the whistle and they kicked the ball into our dugout and he didn't care.
" Messi gets the ball with his hands, he just lets it go. He's really disgraceful.
" He's a good guy, a good referee. But here he is incomprehensible. I think he lost his way in extra time.
It may very well be the greatness of Lionel Messi that has had an effect on that. It wasn't the referee's fault, but it did affect the game.