Football | Messi's moment (part 2)
2022-12-18 11:34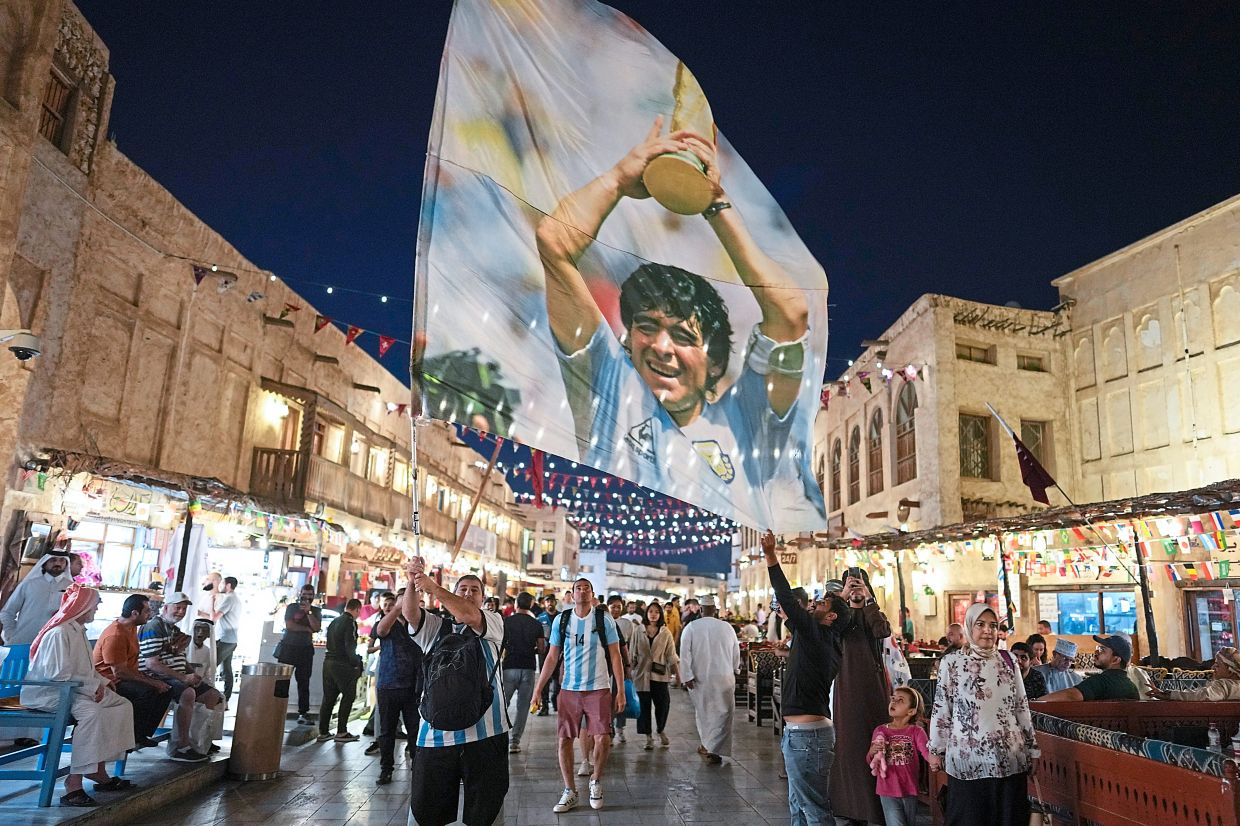 The storyline underpinning much of the world's competition is whether Lionel Messi can take the trophy on his fifth try and end up level with Diego Maradona in his country's hearts - never more than - Diego Maradona .
If he is not leading the team emotionally like Maradona did when he won his country a second title in 1986 , the 35 -year-old Messi certainly creates moments of magic on the pitch, often in crucial moments. time.
The final will mark his 26th World Cup appearance, more than any other player, as stars appear to line up for the mini-master.
However, sport often doesn't follow a script - which is why billions of people are watching games around the world as countries like Japan, South Korea, Croatia and Morocco reject their allotted " supporting " roles and leave Germany, Belgium, Spain and Brazil leave early, stage left.
And, of course, no one on the French team or the coaching staff will sign up for the adoration of Messi, a player who has attracted millions of fans worldwide no matter who he plays for.
little honor
Their uncompromising defenders, who have never conceded a goal in knockout games, know they must be at their physical and mental peak every moment to deal with a player who often seems to be loitering in the game but bursts out. to devastating consequences.
The French also know they have a formidable arsenal of their own in Kylian Mbappe's sabre-rattling, Olivier Giroud 's old-fashioned centre-forward instincts and Antoine Griezmann 's creative roaming.
Much like Messi 's incredible combination of power and skill helped Argentina score the third goal in their 3-0 semi-final win over Croatia, Mbappe summoned a brilliant high-speed dribble that shredded the Morocco's defense created the decisive second goal for France. beat Morocco.
Argentina are looking for a third victory after losing to Germany in the 2014 final, after 1978 and 86 , but France were the team then.
Back-to-back finals are an honor they won't take too seriously, but joining Italy ( 1938 ) and Brazil ( 1962 ) as the third team to defend the trophy will cement their place in the French public consciousness with '98 winning it for the first time .