Football | Qatar in focus, World Cup controversy darkens (Part 2)
2022-12-15 10:47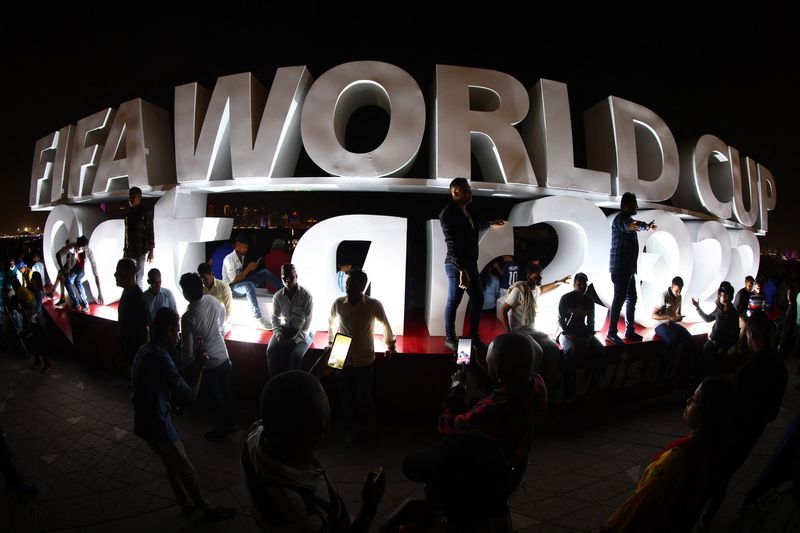 As the World Cup reaches its climax in Qatar, the drama on the pitch has partially overshadowed the human rights controversy that has dogged the Gulf Arab nation since it was first chosen as host 12 years ago .
'Most inclusive' World Cup
Qatar is hosting an event of this magnitude for the first time, and concerns about logistical challenges arose in September when law enforcement struggled to manage the crowds leaving the opening match at the country's largest stadium. However, the World Cup itself has largely run smoothly.
" Everything is unified and stable. There are no bottlenecks, " smiled an official with folded hands after Argentina beat Saudi Arabia in the same stadium three weeks ago.
Restrictions on alcohol sales in the conservative Muslim country attracted a lot of attention ahead of kick-off, but many visiting fans ended up shrugging off the issue.
Those restrictions may have helped keep crowds safe, while lower-than-expected visitor numbers, while disappointing organizers, took pressure off facilities.
enjoy football
Authorities expected an influx of 1.2 million people to the month-long tournament , but only 765,000 tourists arrived in the busiest first fortnight , when 32 teams competed and four matches were played each day.
Qatar said the figures did not tell the full story of the tournament's draw in fans from Southeast Asia, South America, Europe and across the Arab world.
" We believe this is the most inclusive World Cup ever, " Foreign Minister Sheikh Mohammed bin Abdurrahman al-Thani told the Washington Post last week. " All of them come here to enjoy football " .