Football News | Neymar says he's not sure if he'll play for Brazil again
2022-12-10 12:00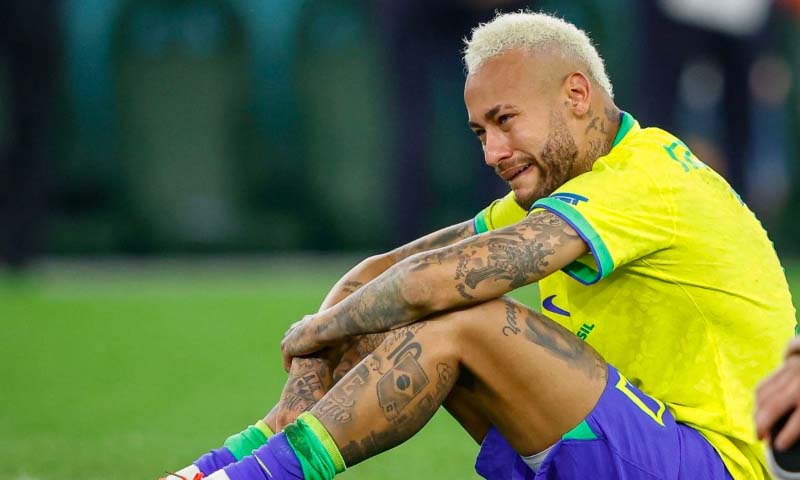 Brazil's Neymar said on Friday he was unsure if he would feature again after a heartbreaking World Cup quarter-final penalty loss to Croatia.
Brazil superstar Neymar is reluctant to play for his country again after Friday's shock penalty shootout loss
" Honestly, I don't know. I think it's not good to talk about it now because of the impulse. Maybe I didn't think clearly, " Neymar told reporters emotionally.
" It would be too hasty to say this is the end, but I'm not guaranteeing anything either. Let's see what happens in the future.
" I want to use this time to think about it and think about what I want for myself. I'm not closing the door on playing Brazil and I'm not going to say 100% that I'll be back. "
Neymar's team-mate Dani Alves has said he is retiring from the national team but intends to continue playing for the club.
Neymar was designated as the fifth penalty taker as the game went to penalties, but the Paris Saint-Germain winger never got the chance to play. Rodrygo's penalty was saved by Croatia goalkeeper Dominic Livakovic and Marquinhos hit the post as Croatia converted its first four shots to win 4-2 .
Neymar was visibly emotional after his World Cup dreams were dashed for the third time and he reached the quarter-finals for the second time in a row.