Football News | Ronaldo again misses last chance to lift trophy (2)
2022-12-12 11:27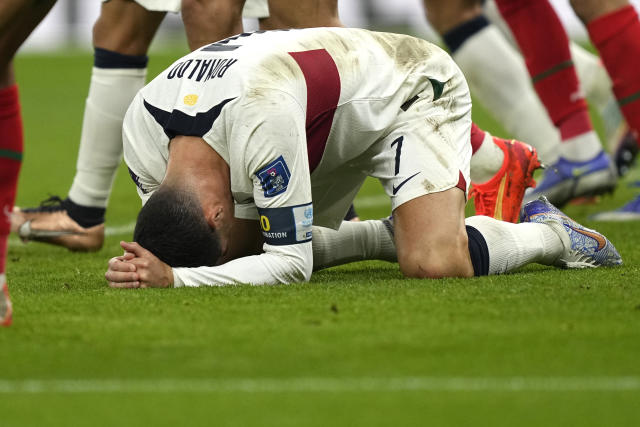 He leaves Qatar as the only player to score in five World Cups, but still has eight goals in the World Cup, one short of Eusebio's record for Portugal.
Ronaldo, who became the top scorer in men's football history with 118 goals , did not talk about his future after the game, and walked directly from the locker room to the team bus.
He had said before the World Cup that he had no intention of retiring from the national team and that he planned to play through at least the 2024 European Championships in Germany - eight years after he helped Portugal win their only Grand Slam title at Euro 2016 . years.
Ronaldo, who has never scored in the knockout stages of the World Cup , left the pitch quickly after the final whistle and was already in tears as he entered the tunnel of the dressing room.
Some Moroccan players went to comfort him, but he left without his Portuguese teammates. Most of them stayed on the pitch at the Al Thumama Stadium and thanked the Portuguese fans for their support.
As Ronaldo approached the touchline, a suspected fan tried to approach him but was quickly led away.
Portugal coach Fernando Santos then patted Ronaldo on the back as he passed, possibly for the last time .