Football News | Ronaldo no threat to leave Portugal national team
2022-12-09 13:49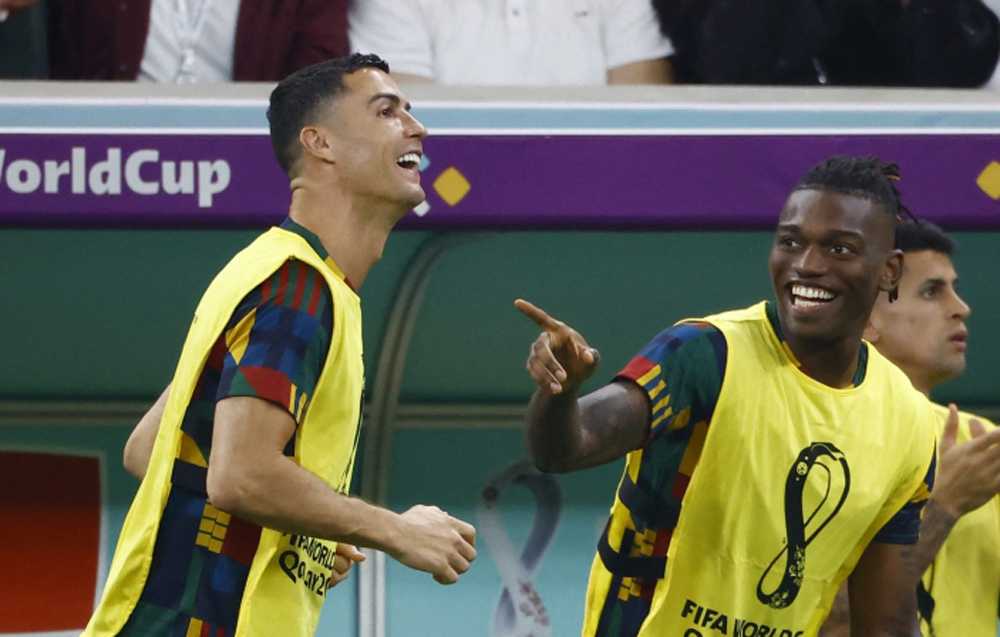 The Portuguese Football Federation ( FPF ) has denied media reports that captain Cristiano Ronaldo threatened to leave the national team during the World Cup after coach Fernando Santos dropped him in the last- 16 win over Switzerland.
Ronaldo, Portugal's most capped player and all-time top scorer, was substituted in their first knockout game in a 6-1 win over Switzerland on Tuesday, with his substitute Gonzalo Ramos scoring a hat-trick, Ronaldo came off the bench.
"FPF clarified that national team captain Cristiano Ronaldo has not threatened to leave the national team at any stage in Qatar, " he said.
Ronaldo has struggled to find the net since scoring a penalty in Portugal's group stage opener against Ghana, when he became the first player to score in five World Cups .
Ronaldo wasn't annoyed and didn't argue
Portugal face Morocco in the quarter-finals and midfielder Otavio said their preparations for the game were on track, adding that even if Ronaldo was annoyed at not starting against Switzerland, there was no debate .
" I think everything is normal, there is no debate. There is no talk of him leaving, " the 27 -year-old said.
" When you're not available everyone suffers, it's only natural and I think that's how it is. We're still very united and focused. "
If you look at the pictures or the video, you will see that Cristiano's heart and soul are with the national team, whether he is on the bench or not.