Former Arsenal and Borussia Dortmund Sven Mislintat volunteered to takeover Liverpool's Sporting Director role as he hopes to reunite with Jürgen Klopp..
2022-12-02 20:14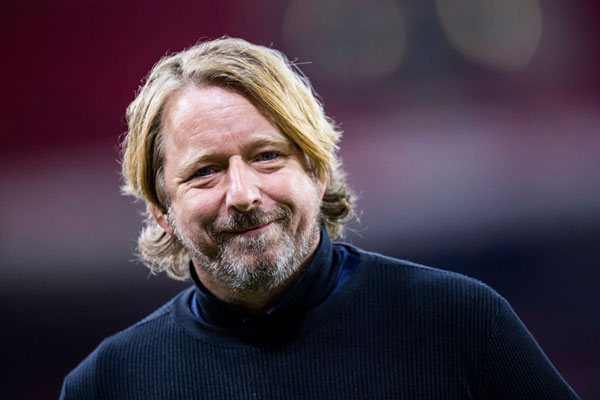 Renowned German resident transfer journalist Florian Plettenberg of Sky Sports Germany, reported on Thursday that former Arsenal, Borussia Dortmund and Stuttgart Sporting Director Sven Mislintat has volunteered to takeover the same position at Liverpool which is about to be vacated.
According to Plettenberg, due to the fact that Liverpool's head coach Jürgen Klopp, members of the assistant coaching staff, Peter Kravietz, Andreas Kornmayer and team doctor Andreas Schlumberger is a team that has already cooperated with him in Dortmund before and has a strong understanding with each other, therefore Mislintat is convinced that he could easily handle the job and that the probability of them replicating their success in breaking the Bayern Munich monopoly and achieving success at Reds together should be relatively high.
The report also added that it is for this reason that Liverpool's owner, Fenway Sports Group, also has this intention, and has even included Mislintat in their official list of candidates.
According to the exclusive news reported earlier by renowned resident English female Liverpool correspondent, Melissa Reddy of the TV station in England, Julian Ward, the 41-year-old England behind-the-scenes hero who was promoted to the role of Sporting Director only this summer, has suddenly announced that he would resign and officially leave the Reds after the end of this season without any prior notice, shocking many fans, internal colleagues and high-level officials at the club.
The reason why Ward suddenly chose to resign was because he thought that he had worked in Liverpool for 10 years, and he was exhausted, hence he chose to leave his position, take a long vacation to recharge and then return to work again, and he has also promised that he will not join any other Premier League club.
Mislintat, 50, has been working as a scout and Director of Football for many years. Despite having coaching credentials, Mislintat has always immerse in working behind the scenes to discover young players and turn them into international superstars.
Mislintat joined Borussia Dortmund as a Match Data Analyst in 1998, and at the same time held the same position in the Germany senior national team until he was promoted to a scout in the summer of 2006, that he had only resigned from the Die Mannschaaft team.
It is worth mentioning that Dortmund at that time was a mid to lower table club that was on the verge of bankruptcy and in deep financial crisis. However, under the leadership of Mislintat, they were able to discover players such as Robert Lewandowski, Pierre-Emile Aubameyang, Mats Hummels, Shinji Kagawa and Ousmane Dembélé, Henrikh Mkhitaryan and many more who were unheard of at the time and had became today's well-known world-class players, and sold them at a huge profit every time, earning plaudits from many for being wise.
Since Klopp took over the Dortmund head coaching position in 2008, Mislintat was promoted to the role of Chief Scout, advocating making signings while focusing on developing their own wonderkids such as Marco Reus, Mario Götze, Felix Passlack and many otherfrom their own youth academy, as a result, this policy immediately took effect, and successfully brought BVB back to the summit by winning the Bundesliga twice.
However, after Klopp and the above-mentioned colleagues all left for Liverpool collectively, Mislintat, who fell out with the successing head coach Thomas Tuchel, transferred to Arsenal as the Director of Football in November 2017. At that time, as the the club had been mismanaged for years, and because the players he brought in failed to bring great success to the Emirates Stadium, and even faced losses, Mislintat who had enough of being scapegoated all year round in left Arsenal disappointingly in February 2019.
After leaving Arsenal, Mislintat was swiftly appointed as Stuttgart's Sporting Director in April 2019. During this period, he experienced the glorious moment of having seen the club promoted back to Bundesliga as a runner-up after relegation, as well as discovering key players such as Saša Kalajdžić, Wataru Endo , Silas Katompa and many more. However, Mislintat, whose contract was originally expiring next summer, was immediately asked to leave the club at the end of November after failing to reach an agreement.