France is about to usher in the peak showdown with Argentina, the fourth confrontation between Mbappe and Messi
2022-12-16 12:54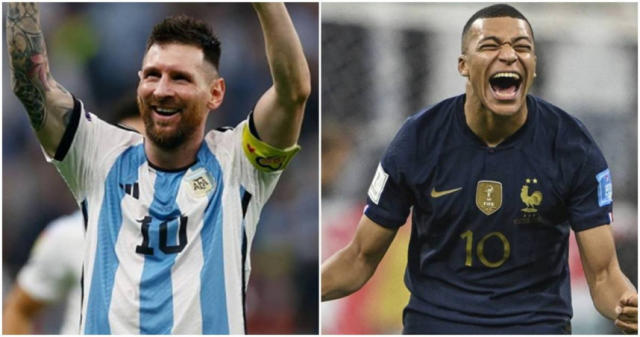 The final of the 2022 World Cup in Qatar will usher in the peak match between France and Argentina on December 18.
Speaking to The New York Times in September, Mbappe said he thought he would win the Ballon d'Or. He always said he dreamed of everything. He is a new generation of players. Ronaldo and Messi are old and will stop soon, so they need to find new leaders.
The match is Messi 's last chance to claim the title as he seeks to win the Trophy that Mbappe won at the 2018 World Cup in Russia. And this game may also represent some kind of symbolic inheritance, and it is expected to become a battle of inheritance between the two teammates of Paris Saint-Germain.
Messi arguably did his best to lead Argentina to the final, yet Mbappe risks ruining his last chance for the top honor. But in any case, Messi has great praise for this club teammate. He said that Mbappe is a unique player. He is a powerful beast in one-on-one. He is very fast and scores many goals. He's a perfect player and has shown he's sure to be one of the best in years to come.
Mbappe and Messi have played against each other three times before, and this game will be their fourth national team confrontation.
Their first match was in the 1/8 finals of the 2018 World Cup . Mbappe scored twice and made a penalty kick, turning out as a supernova. The second confrontation between the two was in the Champions League knockout round of the 2022-21 season. Messi scored a penalty and Mbappé scored a hat-trick. Paris beat Barcelona 4-1. The third confrontation was in the second round of the elimination. Messi and Mbappe each scored a goal. Barcelona tied 1 to 1 Paris, and Barcelona was eliminated. Mbappe scored a total of 6 goals to dominate.