French president backs Didier Deschamps to stay in charge
2022-12-16 15:30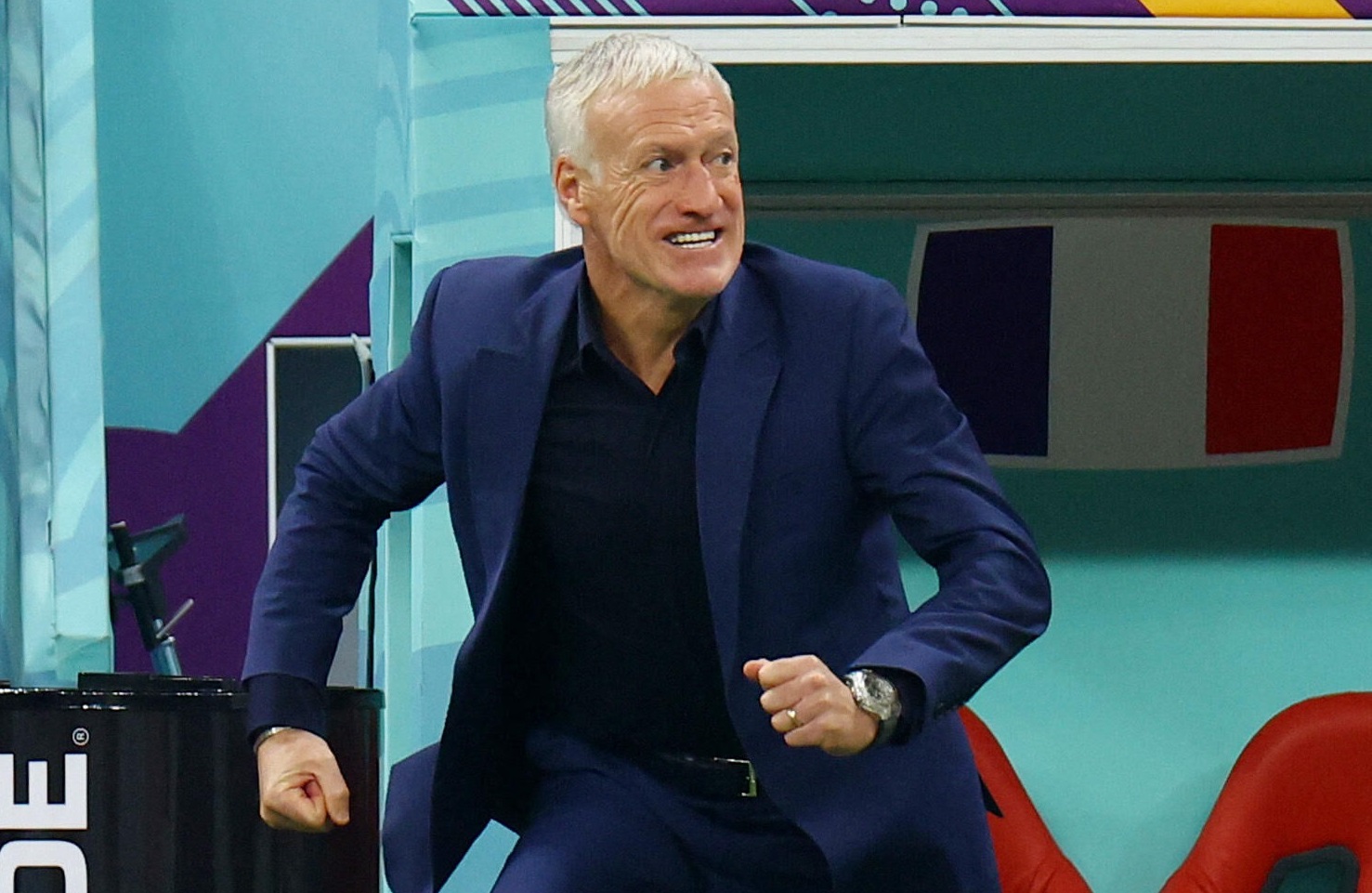 "Gallic Rooster" France defeated dark horse Morocco 2-0 in the semi-finals of the 2022 World Cup yesterday, and successfully entered the final, and French President Macron also went to the scene to watch the focus of the game.
French President Macron also shared his expectations for the final and the retention of French coach Didier Deschamps when he was interviewed by the media after the game. French President Macron said, "Our compatriots need simple and pure happiness, and sports provide us with such simple happiness, especially football. I feel much better now than an hour and a half ago. We sometimes There will be some difficulties, but we have all seen a great team."
Macron also said, "I am very grateful to our coach Didier Deschamps and this team composed of different ages. Perhaps this is their greatness. Didier Deschamps has led the team to participate in three finals, nearly two We have won both times (World Cup and UEFA Nations League). If we can bring home the trophy this time, it is obvious that Didier Deschamps should stay. This French national team makes us very proud."
It is worth mentioning that Macron also accurately predicted that France would beat Poland 3-1 before, and he also accurately predicted the player who scored the goal. When France faced England in the World Cup quarter-finals, Macron also predicted that France would win with amazing accuracy.
3 players exposed to Middle East Respiratory Syndrome
France will face Argentina in the World Cup final, but French President Macron only expressed the hope that France will win this time, and that Deschamps will stay in office.
On the other hand, the French national team has recently reported that three players have been infected with Middle East Respiratory Syndrome (MERS), so the team's status has also aroused concerns among fans.
Middle East Respiratory Syndrome, a rare coronavirus, is more deadly than the new coronavirus, and the death rate is 15% higher than that of new coronary pneumonia.
French coach Didier Deschamps said in an interview, "Keman is still having a fever. The temperature in Doha has dropped a little, but the air conditioner will still be turned on. We are working hard to ensure that the virus will not spread, but of course the virus is also contagious, so we Precautions must be taken.