French president comforts Mbappe after missing World Cup title
2022-12-19 12:46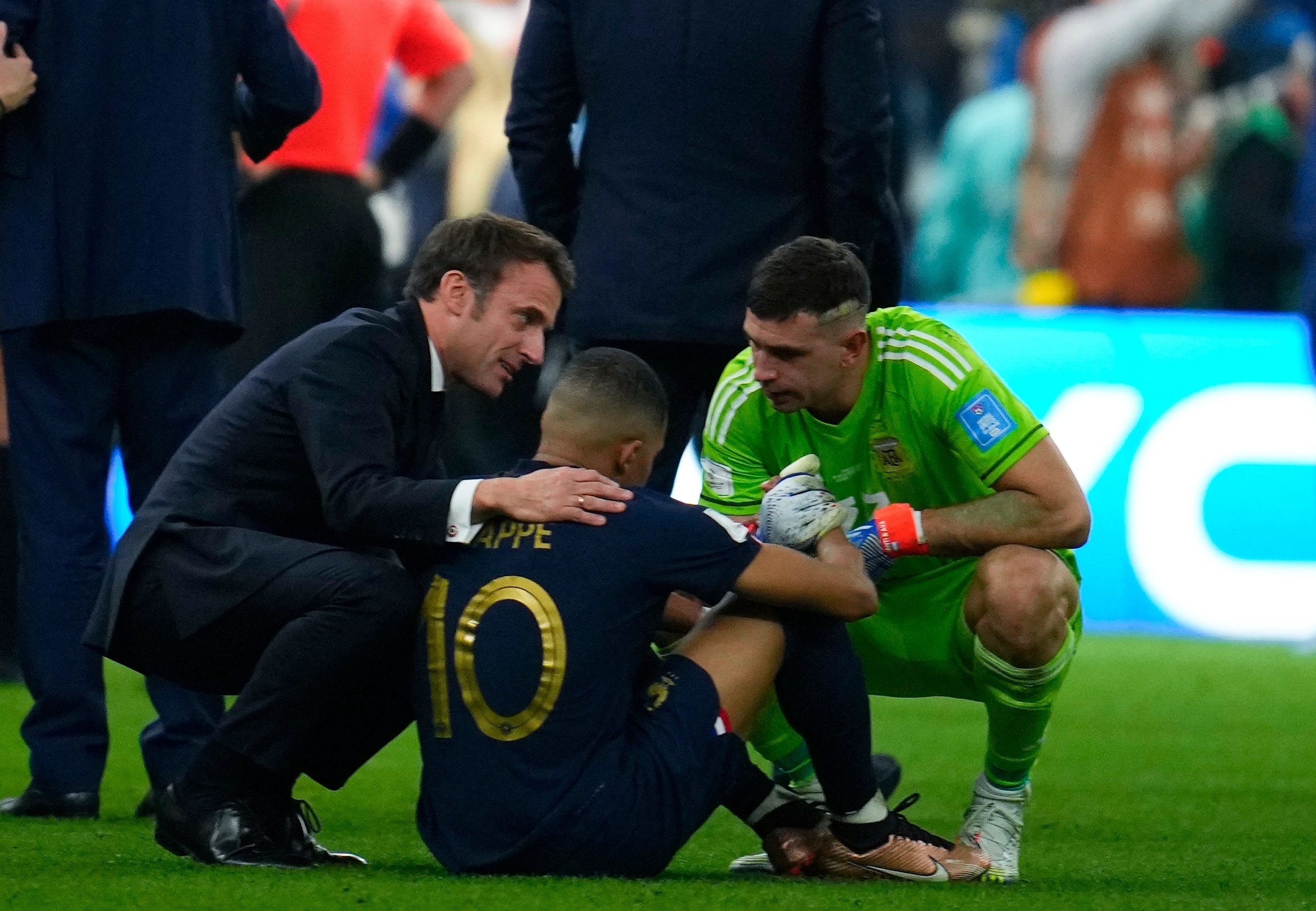 The 2022 World Cup , which has attracted the attention of fans all over the world, has finally come to a successful conclusion. France drew with Argentina in extra time with a goal contributed by Mbappe. Unfortunately, they still lost to the aggressive Argentina in the penalty shootout. In the end, France failed Able to defend the title.
France was still unable to decide the winner after 120 minutes of fighting Argentina in this final, making the game enter a more brutal penalty shootout. In the first round of the penalty shootout, both sides sent their most powerful players to take the penalty kick, and both Messi and Mbappe successfully kicked the penalty kick into the net, but Argentina still won 4-2 Beat France on penalties and win the World Cup 7-5 on aggregate.
After the game was officially announced, French President Macron walked into the stadium to comfort the disappointed players, including hugging and comforting Mbappe who was sitting on the grass.
Mbappe gets booed
French President Macron said in an interview, " Mbappe is a great player, but he is still very young. I also told Mbappe that he is only 23 years old, but he is already the top scorer in this World Cup. Won the World Cup (2018) and made it to the final again this time."
"I'm as sad as he is, but I still say he made us so proud and we ended up losing a game and gaining nothing, but that's what sports can't avoid."
On the other hand, in this final, if Mbappe included the goals scored in the penalty shootout, the French star contributed 4 goals, but he still couldn't help the team to defend the title. After the game, Mbappe won the Golden Boot of this World Cup with 8 goals. However, according to media reports, Mbappe, who couldn't squeeze a smile, was booed by the fans when he took the stage to accept the award.