Galti: These two weeks of games are very important, Messi will miss Benfica
2022-10-11 13:34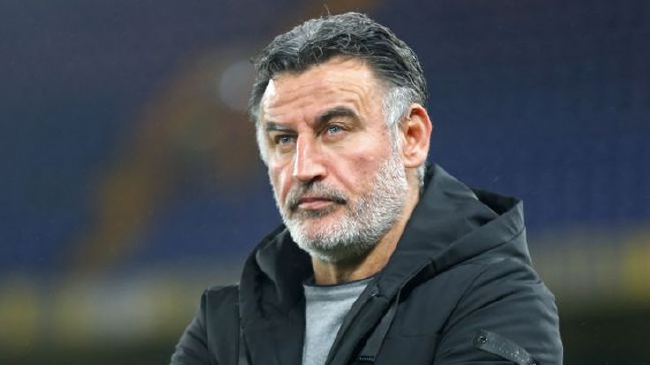 Paris Saint-Germain host Benfica in the fourth round of the Champions League group stage tomorrow . Paris Saint-Germain coach Galti attended a press conference before the game.
Galti said they had analysed how Benfica got them into trouble in the last round. They analysed whether that was better at the tactical level, and whether new connections could be made if the tactical system was changed. Galti also said that he often communicates with members of the coaching staff and senior management to see how they can make changes to adapt to the team's injury situation.
Galti said Monday's game was very important for Paris, who will face Benfica in the second leg this week, and Marseille on Sunday. This week and next week are very important. They want to win every game and also need to take into account the fitness of the team in order to be able to determine which players can return.
Messi had a calf discomfort in the last game against Benfica and now his injury is improving but not fully recovered, which is a problem. Paris would rather he not participate in this game than risk playing with an injury and aggravating his condition. Galti said they will decide whether to let him play for the weekend based on his recovery. They know the importance of Messi in their tactics, the link between him and Neymar and Mbappe is important, but he will miss the game against Benfica and they will find other solutions to be a threat to Benfica.
Galti also said that the relationship between Neymar and Mbappe is getting closer, and the data shows that they cooperate tacitly on the field. However, if you want to win the game, all players need to show good performance, otherwise the connection between Neymar and Mbappe can easily be blocked by opponents.