Germany 4-2 Costa Rica, third in group and knocked out, Müller says he needs to think about other things now
2022-12-02 13:46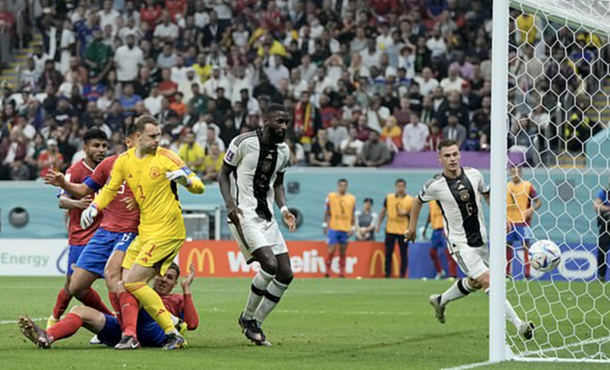 Germany defeated Costa Rica 4-2 in the final round of Group E of the 2022 World Cup in Qatar .
In the 10th minute of the game, Gnabry opened the scoring with a header. In the 58th minute, Tejeda scored a goal for Costa Rica. In the 70th minute, Vargas scored and scored for Costa Rica. Haverts scored in the 73rd minute and the score was equalized again. Havertz scored twice in the 85th minute and Phil Kruger added another in second-half stoppage time.
At the end of the whole game, the German team won the game 4-2 . The three group matches were upgraded with 1 win , 1 draw and 1 loss, accumulating four points. However, Spain in the same group lost to Japan. Germany and Spain had the same points but the goal difference was far behind their opponents. This is the second consecutive World Cup in which Germany has been eliminated in the group stage.
German center Muller , who started the game, accepted an interview with Bild after the game. He said it was a disaster and he didn't know what would happen afterwards. If this game is his last for Germany, he would like to say thank you to the fans of the German team, they have experienced many moments together, it is a treat. He puts his heart and soul into every game. Fans sometimes cried with joy and sometimes with pain because of him. He does it with love, he needs to think about other things now.