Giroud: Chelsea deserved to win, did well in many ways
2022-10-07 15:11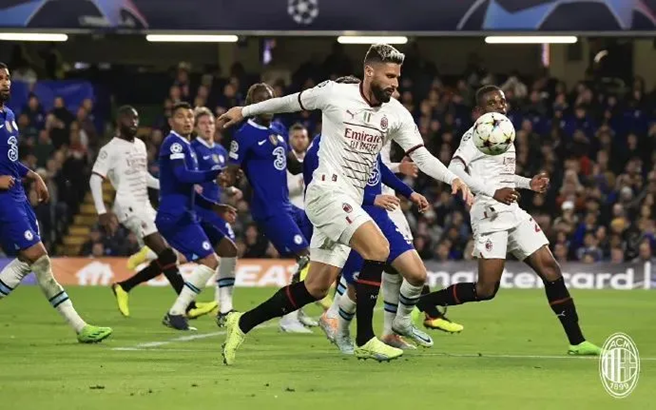 In the Champions League group stage, Milan lost 3 to 0 to Chelsea. Facing the old club, Giroud won applause from Chelsea fans when he left the field. He was interviewed after the game.
Giroud said they were disappointed tonight, but Chelsea deserved the victory. Chelsea have done well in many ways, they need to learn from their failures. Such games provide them with valuable experience. Against a team as great as Chelsea, they have to do better at home at the San Siro.
Giroud thinks it is not valid to use the lineup as an excuse for losing. Although they have a lot of players absent, they also have players who have enough quality to play against Chelsea. Now is the need to be more accurate in the details and not make the same mistakes again. They can't lose the ball too easily and that's where improvement is needed.
AC Milan coach Pioli said that this is a highly competitive group and he does not think any team can qualify ahead of schedule. However, they will try to turn things around at the San Siro, and he wants to take Milan to good results in subsequent games.