Giroud: If I want to win the World Cup again, I will do my best to stop Messi
2022-12-16 14:47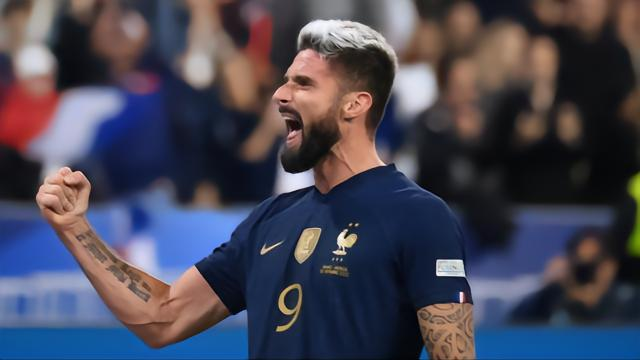 Messi, who will face defending champions France in the World Cup final on December 18 , is determined to win a World Cup honor he has never won in his career.
However, it does not appear to be easy, with Giroud saying they are ready to destroy Messi's dream as France seek the glory of successfully defending their World Cup title.
Giroud says Messi is an unbelievable player but they won't let him enjoy the best night he can have. They want to win this game, they want to win the World Cup again. They will do everything they can to stop Messi, but the opponents have not only Messi in their team, Argentina also has many great players in a team style, which is why they are so strong.
France eliminated Argentina in the 1/8 finals of the 2018 World Cup in Russia . In that game, Kante, who was in charge of man-marking Messi, was not included in the list due to injury. Giroud said that he still does not know how they plan to stop Messi this time. West. Giroud remembers that in 2018 , Kanter followed Messi throughout the game, but he still doesn't know what the plan will be this time, and will see what should happen with Deschamps.
Nonetheless, Giroud is adamant that France are ready to write another chapter in their history, with France fully poised to claim a third World Cup title.
Giroud said it was a surprise to be here four years after the final in Moscow. Once again they have a great team and they absolutely believe in themselves and the quality of the team.
Giroud believes they have worked so hard to get to this level and they deserve to be in the final. They will now do everything they can to add a third star to the French jersey.
Giroud also said that they are very lucky to have a team of very talented young players, and there are many players who participated in the 2018 World Cup finals. At its best during the game.