Ighalo hopes Ronaldo can get Saudi Arabia, his arrival will promote the development of the league
2022-12-05 14:53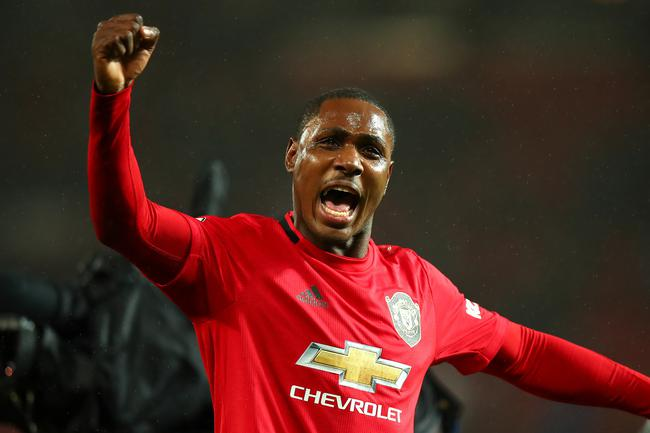 Before the World Cup , Ronaldo publicly criticized Manchester United in an interview, and then Manchester United announced the termination of his contract, and he resumed his free agency. There are reports that the Saudi team Riyadh Victory offers an annual salary of 200 million euros to invite Ronaldo to join. In addition, the Al Hilal club is also interested in Ronaldo.
The old Manchester United player Ighalo played for Manchester United for one year, played 23 times and scored 5 goals. After leaving Manchester United, he played in the Saudi League and is currently playing in Al Hilal. Ighalo talks about Ronaldo's future.
Ighalo said that Ronaldo is an ambitious person. He thinks that Ronaldo will want to play in a Champions League team and then end his career. He now needs to make a decision and Ighalo wishes him the best in making it. Ighalo hopes that Ronaldo can go to Saudi Arabia, because Ronaldo's arrival will promote the development of the league and attract more fans to the Saudi league. His presence will introduce Saudi leaguers to those who otherwise weren't watching the game.
Ighalo said frankly that he thought it was an easy league before coming to Saudi Arabia , but after playing here for two seasons, he knew it was one of the toughest leagues in the Middle East. Ighalo's Al Hilal won the AFC Champions League in 2019 and 2021 and qualified for the Club World Cup. The development speed of the league here is faster than Al Hilal expected. More and more foreign players and coaches come here. Judging from the performance of the Saudi national team, we can see the development of the league here.
Regarding Saudi Arabia's intention to bid for the 2030 World Cup, Al Hilal said that if Saudi Arabia says it is ready, he believes they are really ready. It's already one of the top leagues in Asia and if they can host the World Cup in 2030 they'll make sure it's one of the best. They have a lot of love for football in this country and the fans are crazy.