[International friendly match] Carrasco and Lukaku made contributions to the new captain De Bruyne, leading Belgium to a 3-2 away victory over Germany
2023-03-29 15:40
In today's international friendly match , the German team faced Belgium at the Rhein Energy Stadium. Belgium finally refused to equalize and beat the German team 3-2.
Belgium scored twice in the first half and Germany chased points from penalties
In the 6th minute of the opening, Belgium 's 31-year-old captain Kevin De Bruyne passed to the 29-year-old midfielder Yannick Carrasco on the left after entering the penalty area. Carrasco took the ball past the German 27-year-old right Defender Marius Wolff, and kick into the net, opened the scoring for the Belgian team in 6 minutes!
And 3 minutes later, De Bruyne assisted the 29-year-old striker Romelu Lukaku again on the left. The team made another victory in the 9th minute!
Due to the absence of 23-year-old Nico Schlotterbeck, 27-year-old Niklas Süle and 30-year-old Antonio Rudiger, the German team's defensive lineup was unstable, and the team lost 2 games in a row at the beginning. ball.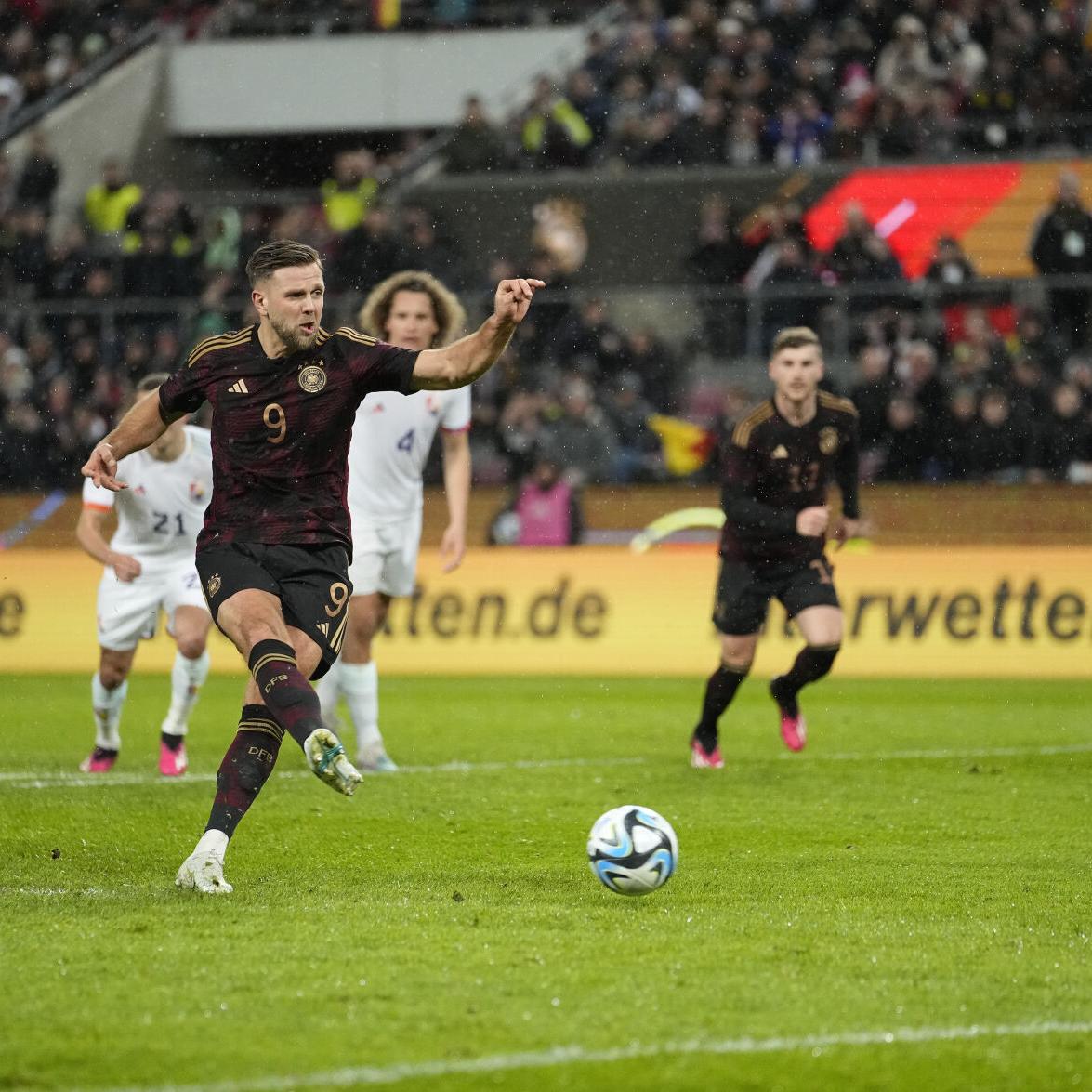 Belgium were close to scoring a third goal, but 25-year-old striker Dodi Lukebakioben missed his chance as Lukaku hit the crossbar and 24-year-old German defender Davide Laum narrowly missed. An own goal sent Belgium to a goal, and the two sides continued to fight.
After that, the German team changed to a 4-3-3 formation, and the team barely grasped the rhythm of the game. In the 44th minute, the German team's 30-year-old striker Niklas Felkruger took a corner kick from the right. When the player was fighting for the top, Lukaku's arm touched the ball. Therefore, the referee awarded Lukaku a handball foul. Germany The team gets a penalty. Then Phil Kruger scored a penalty kick and scored the German team's first goal of the game.
Germany goal ruled offside in second half Belgium refuses equalizer
The German team tried to chase points in the second half. After the 27-year-old forward Timo Werner scored, it was judged offside by VAR and the goal was ruled invalid.
Under the enhanced attack of the German team, the captain of the Belgian team De Bruyne scored the third goal of the game in the 78th minute! 3 to 1 to help Belgium continue to expand the score advantage.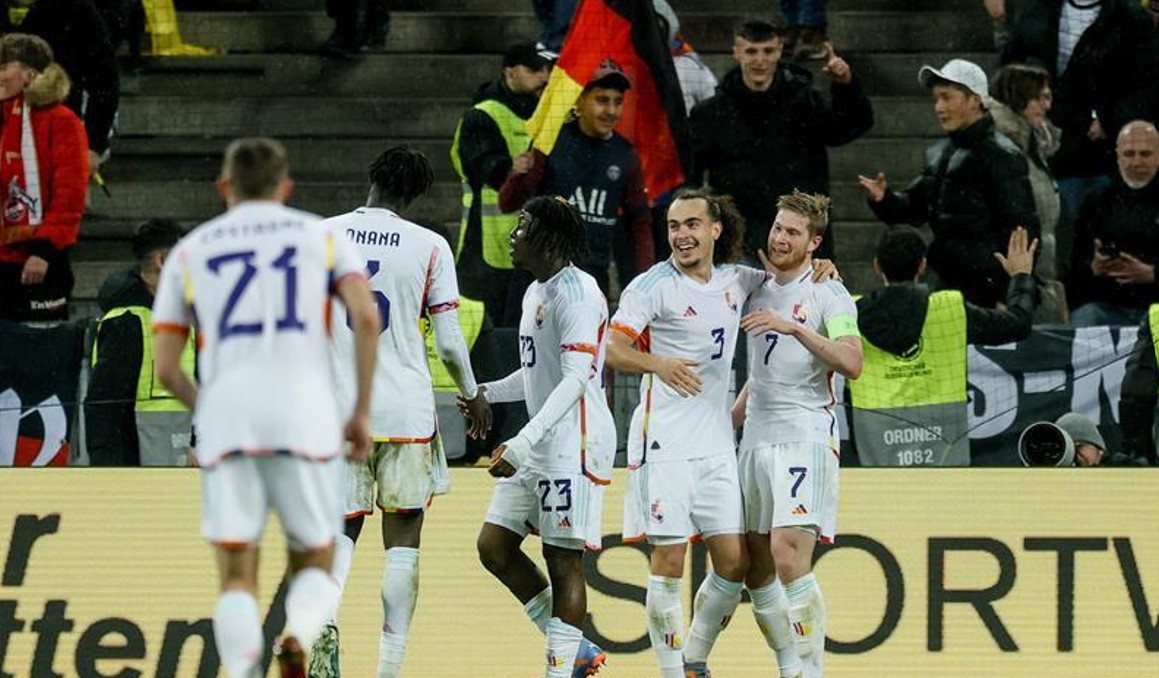 In the 87th minute, the German team's 27-year-old midfielder Serge Gnabry scored with a header and scored a goal. But when the final whistle sounded, the German team still fell behind 2-3 and lost to the Belgian team by one point.
Today's victory is Belgium's second victory since last Saturday's 3-0 victory over Sweden in the opening game of Euro 2024 qualifiers.