It is expected that France will use the same thing as Denmark's game, and Milik also admitted that Mbappe is the best player in the World Cup
2022-12-04 11:27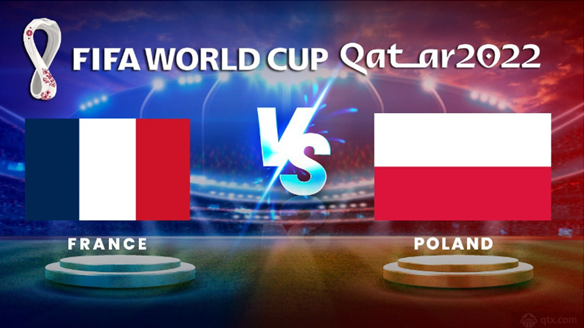 France will face Poland in the quarter-finals of the 2022 World Cup in Qatar . According to RMC , Didier Deschamps is expected to come up with the same thing as in the 2-1 win over denmark, which is to use a 4-3-3 formation.
Griezmann will still play the leading role in the midfield. He has performed very well in this tournament. He has vision and footwork. He can sort out France's offense, send key passes, and also play a certain role in defense. . Rabiot and Joan Armeni acted as his wingmen against the Danish midfielder.
On the defensive line, Varane will start the game, partnering with Upamecano, who has not performed as expected this year. As for the offensive line, the combination of Mbappe, Giroud and Dembele will appear in front of everyone again.
On the other hand, France's opponent Polish striker Milik talked about Mbappe and Szczesny when attending the press conference.
Szczesny hit Messi in the face with his left hand in the previous game, giving Argentina a penalty, but he flew to save Messi's penalty. Milik is not surprised by Szczesny's performance. This World Cup is not the only three best performances in Szczesny's career. He has also performed very well in many previous games. He has played for Juventus for many years and achieved many good results, they all know his value. Milik also said that Szczesny is now at his peak and hopes to help the team in the game against France.
France is now led by Kylian Mbappe, who has scored three goals so far and is joint top of the tournament with many, and Milik joked about how Mbappé should be defended. Scooter, otherwise it will be difficult to catch up with Mbappe.
Milik also admitted frankly that Mbappe is the best player in the World Cup, if not the best one, it is one of them. It is difficult to beat him in a one-on-one confrontation, so the strength of the team is the most important, and they need to work together to defend against Mbappe.