Juventus reluctant to send Pogba to Qatar for World Cup final as French FA say player was only unwell due to stadium air conditioning
2022-12-17 11:35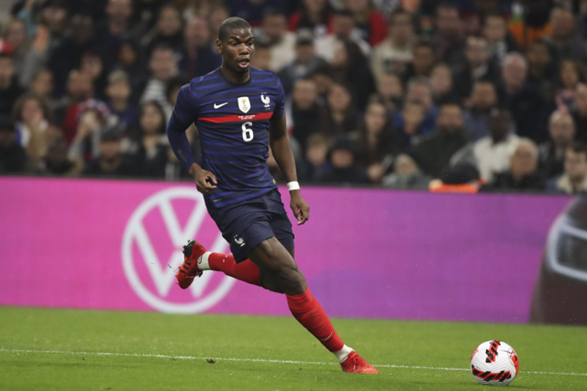 According to the "Mirror", although the French player Pogba has made plans to go to Qatar to watch the World Cup final, his Juventus club is unwilling to let him go.
Pogba returned to Juventus on a free transfer this summer, but he was sidelined by injury just a few weeks later. Pogba underwent surgery in order to participate in the World Cup, but still failed to catch up with the World Cup. Even if there is no way to go to Qatar with the team, Pogba has been expressing his support for the French team.
Pogba released a video to express his support for France 's two consecutive World Cup finals, in which he said he was with them and that he gave them all his strength.
According to French media, French President Emmanuel Macron plans to allow French players who are absent due to injury to watch the final. Although Pogba expressed his desire to watch the game, Juventus does not want him to take a long-distance flight during his recovery. This is due to Pogba's recovery being slower than expected and Juventus do not want his return to be delayed any further.
In addition, according to Gazzetta dello Sport, the French Football Association denied that the players were infected with the new crown virus, saying that it was only because of the physical discomfort caused by the air conditioning in the stadium.
French midfielder Rabiot and defender Upamecano missed the World Cup semi-finals due to a sudden flu and resumed training last night. However, winger Koeman remained in the hotel because of a fever.
According to the reply given by the French Football Association, the possibility of players being infected with the new crown virus can now be ruled out. The slight symptoms of pharyngitis caused by the players are due to sudden changes in the local temperature and the air conditioning in the stadium is too cold.