Kane was voted the best player in the game, Saka scored three goals in this World Cup
2022-12-05 14:01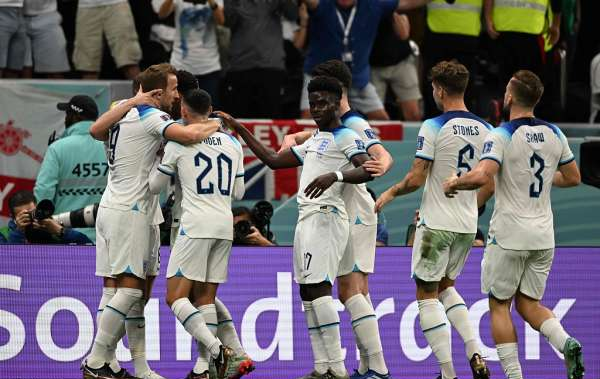 England defeated Senegal 3-0 in the World Cup 1/8 finals , advanced to the quarter-finals, and will face France. In the 38th minute of the game, Henderson pushed and scored, taking the lead in breaking the deadlock. In the 3 minutes of stoppage time in the first half , Kane volleyed and scored after getting the ball to expand the lead. Saka scored another goal for England in the 50th minute.
Kane was voted the best player of the game after the game. Kane performed very well in this game. He started this game and played 90 minutes, contributing a goal. Not only that, Kane tried 3 shots in this game, 2 successful passes, 1 key pass, and won 4 ground confrontations. At the same time, this goal is also Kane's first goal in this World Cup.
Saka, who scored the third goal for England, has three goals in this World Cup and ranks second in the scorer list, second only to Mbappe who scored five goals. And Saka will also usher in a contest with Mbappe in the quarter-finals.
Saka scored twice in the group stage opener against Iran and added another goal against Senegal to seal England's victory. The goal also made Saka the first Arsenal player to score for England in the knockout stages of a World Series.
It is worth mentioning that the three goals in this game brought England to 12 goals in this World Cup , tying the scoring record in a single World Cup. England scored 12 goals in seven games in the 2018 World Cup in Russia . 12 goals is also the team with the most goals in this World Cup.
In addition, England's defensive end also performed well. In addition to this game, England successively blocked the United States, Wales and Senegal, which is England 's best defensive performance in the past 40 years. The last time was in the 1982 World Cup in Spain to keep a clean sheet for 4 consecutive games. If England can keep a clean sheet in the next game against France, it can tie the team history record.