Karim Benzema misses a penalty kick and Osasuna equalizes Real Madrid's 1-1 upset season winning streak and is cut in half
2022-10-03 15:04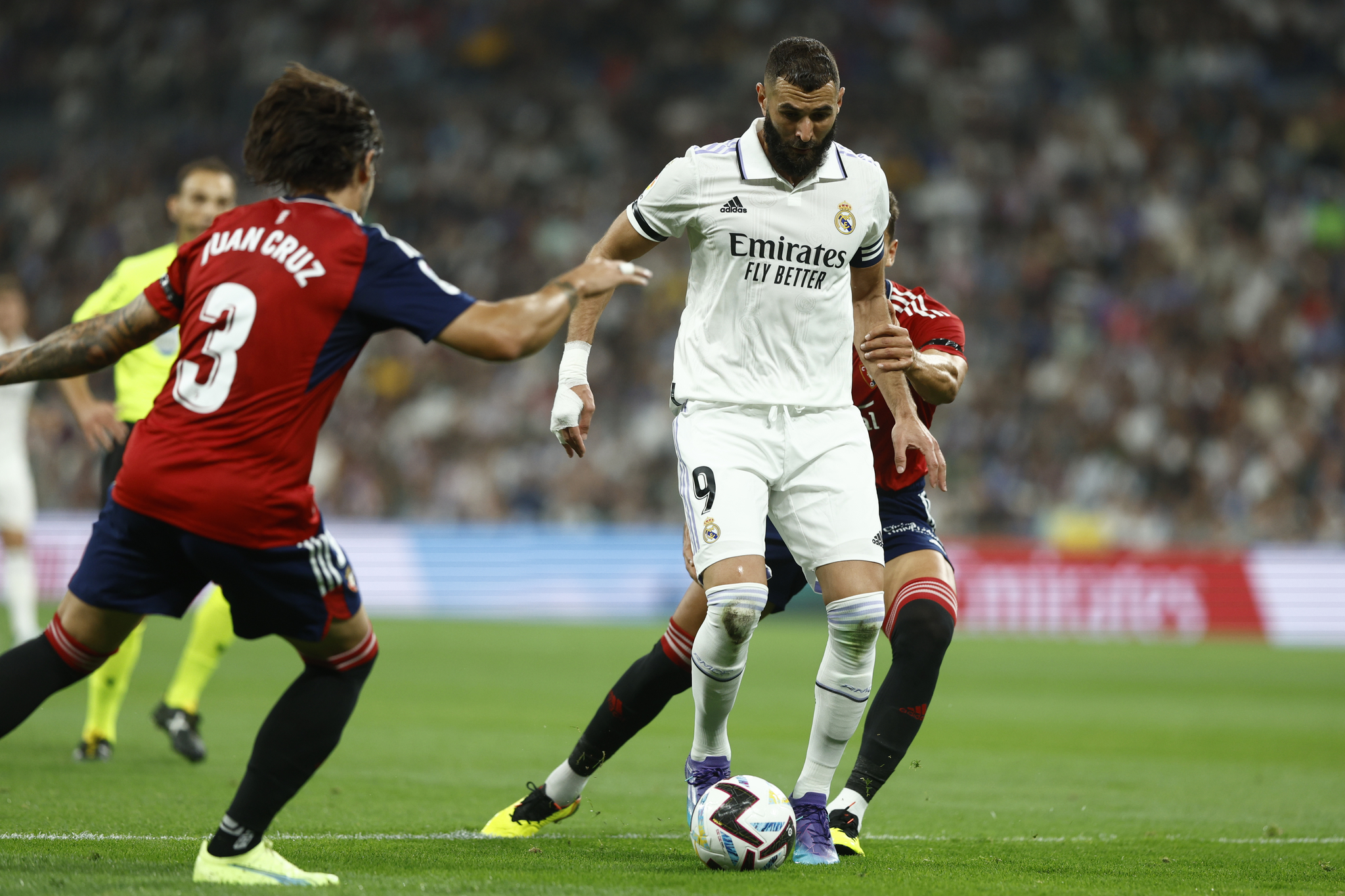 The final second game of the seventh round of La Liga in the 2022-2023 season will be played by Real Madrid against Osasuna at home. Real Madrid's 22-year-old striker Vinicius Junior took the lead, and the visiting team's 32-year-old striker Kique equalized and fought back. , Real Madrid captain Karim Benzema returned from injury and missed a penalty kick. In the end, Real Madrid drew with Osasuna 1-1 at home. Ending Real Madrid's perfect winning streak this season.
In the 36th minute of the first half, after the home forward Junior intercepted the pass from the visiting team on the left, he scored a wonderful pass from the left side of the penalty area to Benzema, who was unmarked in the middle, but Benzema shot a lob with his right foot. The ball went out of bounds over the left post and lost the scoring opportunity.
However, after 6 minutes, Junior cut a cross from the left, but unexpectedly passed the ball over the defense and his teammates, let the ball go straight to the goal and broke through the 29-year-old goalkeeper Sergio Osasuna, who was caught off guard. Herrera Perron's defense accidentally scored to help Real Madrid take the lead with a score advantage of 1-0.
In the 50th minute of the second half, the visiting team's 30-year-old defender Uni Garcia rushed into the striker Kick in the center of the penalty area with a long pass in the half. Then Kick jumped and headed into the upper left corner of the goal, breaking through Real Madrid 's 23-year-old substitute goalkeeper Ender. Lie Lunin's defense successfully tied the score 1-1!
Then in the 75th minute, the visiting team's 28-year-old defender David Garcia fouled Benzema in the penalty area and was shown a red card to play directly, and Real Madrid also got a penalty kick to overtake the score.
Benzema took the penalty two minutes later, but the Ballon d'Or candidate wasted an excellent goal gift by hitting the ball on the crossbar.
In the 81st minute, after missing a penalty kick, Benzema shot into the net with his right foot in the penalty area, but was ruled offside after the VAR referee reviewed, so the goal was also declared invalid. At the end of the game, Real Madrid finally drew with Osasuna 1-1 and won the first unbeaten record of the season.
At the same time, Real Madrid also lost 100% of the perfect start, ranking second in the La Liga standings with 6 wins and 1 draw, unable to compete with Barcelona for the top spot in La Liga.

For more information about football matches and transfers, please click on our website 77577SPORT to browse more sports news, and you can also like on the homepage to give great support to this platform, thank you for watching!