Kissing the World Cup multiple times, Messi wins Goldel Ball
2022-12-19 10:16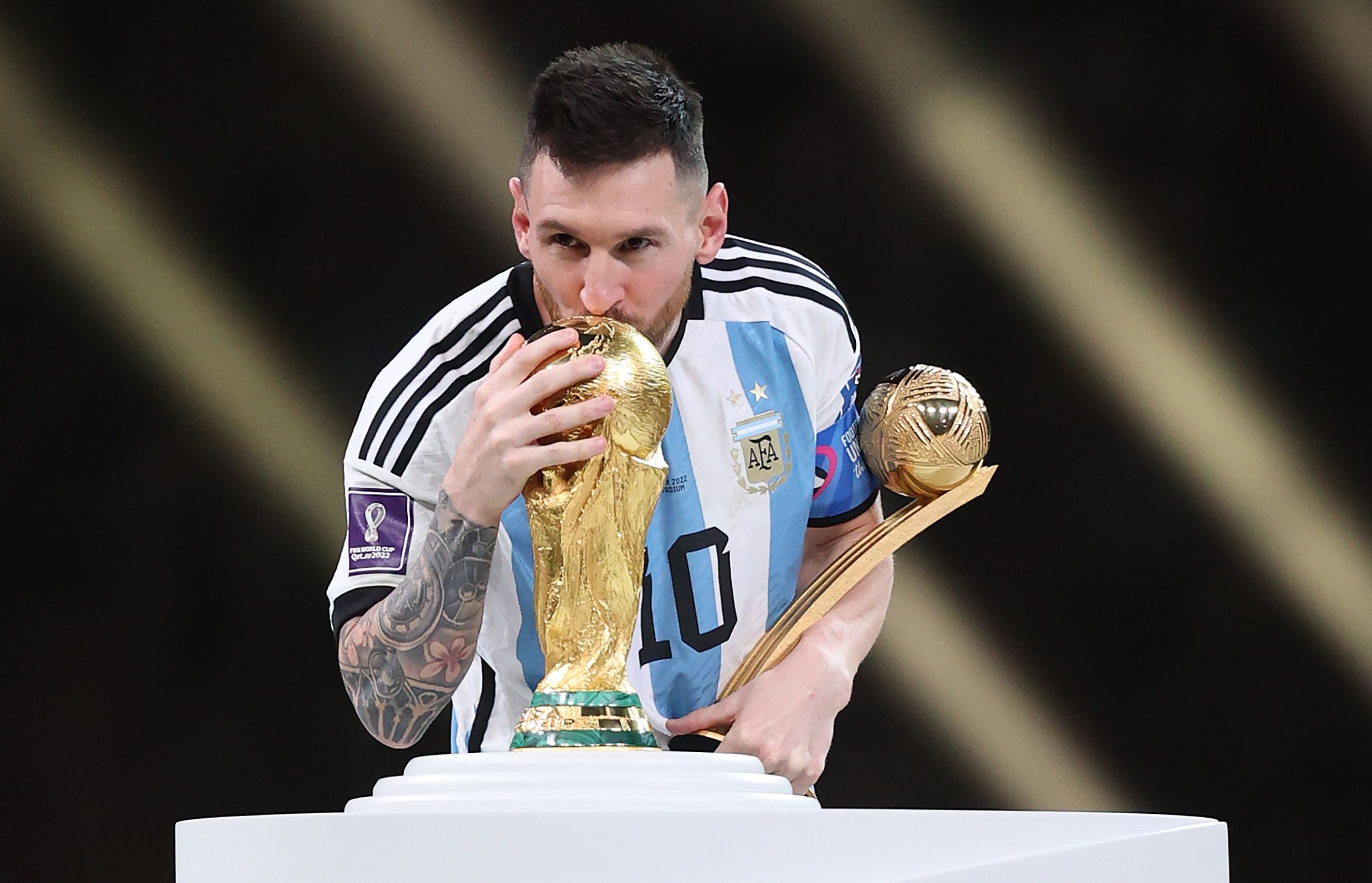 The "Pampas Eagle" Argentina made it all the way to the final of the 2022 World Cup , and finally won the World Cup title after defeating the "Gallic Rooster" France through a difficult penalty shootout. It is also the third time in team history to win the World Cup . In addition, Messi, who successfully fulfilled his dream of being a champion, also won a Golden Ball.
The 35-year-old Messi has won 4 Champions League titles before, and won the Ballon d'Or 7 times to set a record. Now he has won the World Cup, making Messi the 9th player in football history to win these three important honors. . In addition to contributing 2 goals in this game to help Argentina win the World Cup, Messi also won the Golden Ball Award, which symbolizes the best player. It is also Messi's second Golden Ball win since 2014.
Mbappe wins World Cup Golden Boot
It is worth mentioning that Messi has unfortunately failed to win the championship in the past 4 World Cups. In the 2014 World Cup in Brazil, Argentina lost to Germany in the final and missed the World Cup title. But in the 2022 World Cup, Messi finally held up the World Cup as he wished, and Messi kissed the World Cup trophy many times.
In terms of other awards, French star Mbappe , who completed a hat-trick in the final, won the World Cup Golden Boot with 8 goals, while Argentine goalkeeper Emiliano Martinez won the Golden Glove with his outstanding performance.
In addition, the best rookie award was also won by 21-year-old Argentine player Enzo Fernandez, while England won the World Cup Fair Play Award.