Le Graet hopes Deschamps can stay, Rabiot says he is going through a great period
2022-12-08 10:59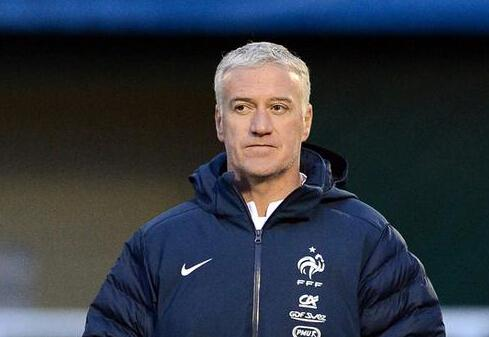 Zinedine Zidane has been hinted in recent months to succeed France coach Didier Deschamps , whose contract with the French Football Federation expires at the end of the year. However, French Football Federation president Le Graet denied the rumors that Deschamps would leave after the World Cup in an interview.
Didier Deschamps became only the third person in history to win the World Cup as a player and coach after leading France to the World Cup title in 2018. In this World Cup, the French team has entered the quarter-finals and will compete with the England team. However, there has been speculation that Zidane will replace Didier Deschamps.
Le Graet expressed his views on this time. He expressed the hope that Deschamps can stay, because even the smallest failure at a high level will attract a lot of criticism.
Le Graet said before that the goal of the French team in this World Cup is to enter the semi-finals. Down. The position of the French coach is very sensitive and needs to be under a lot of pressure. Deschamps was born for this position, and Le Graet believes that Deschamps prefers the national team to the club.
Elsewhere, France striker Mbappe has five goals in four appearances at the World Cup and the 23 -year-old is considered one of the best. Rabiot said in an interview with the "Mirror" that the French team did not rely too much on Mbappé.
Rabiot said that they are very happy that Mbappe is in the team and they will try their best to help him. Mbappe has amazing potential and is a great player, but they have other players who can help the team and they will give their strength on the pitch.
Rabiot also said that he and Deschamps have never stopped contacting and they still have a good relationship. Now the relationship is gradually improving, they understand each other and are close. Rabiot is currently going through a great period, performing well for his club and representing his country at the World Cup.