Le Parisien: France coach Didier Deschamps expected to stay
2022-12-12 13:36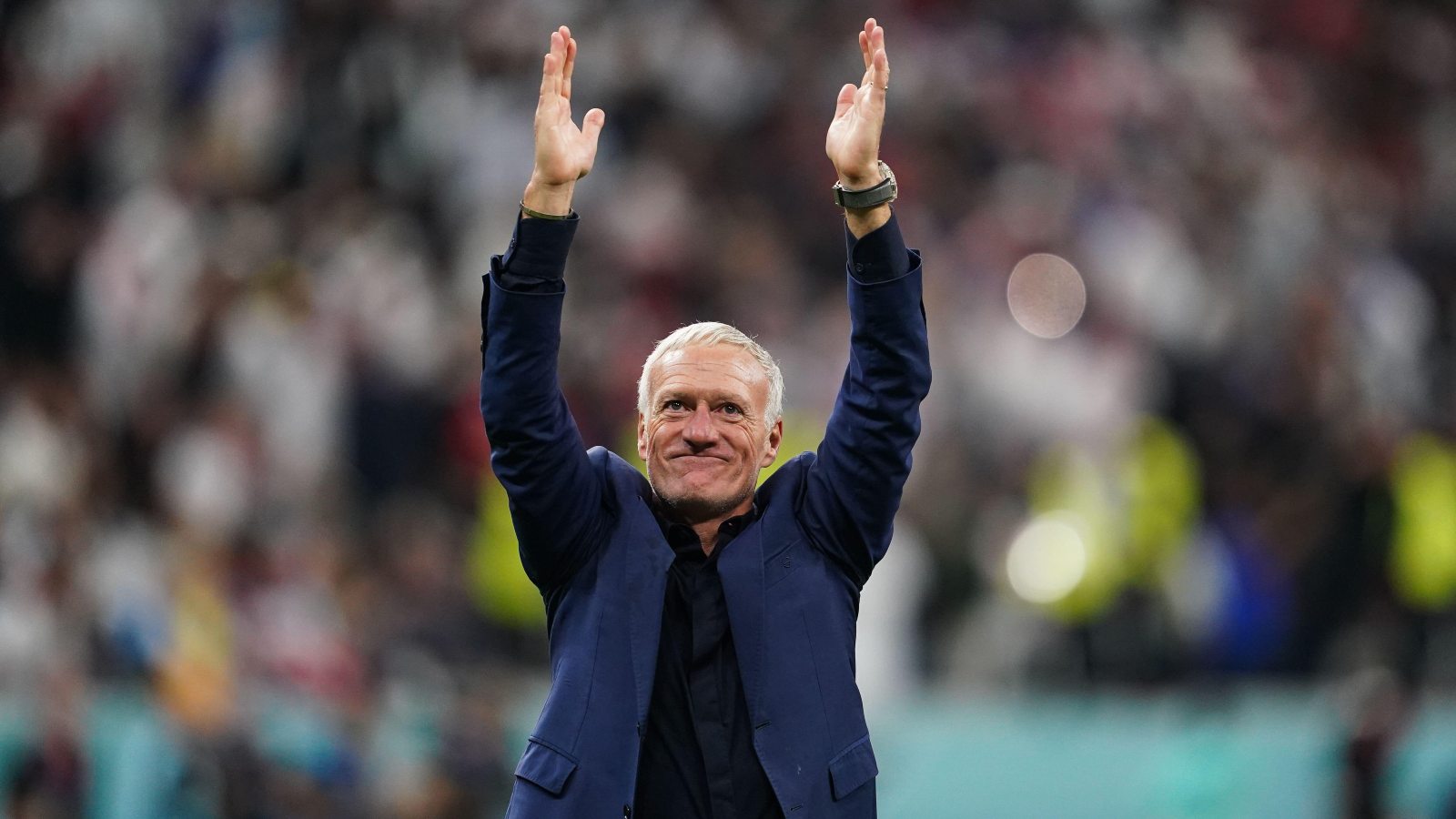 According to a report by Le Parisien on Sunday, the chances of Didier Deschamps continuing to serve as France's coach are increasing, and he may coach the Blues until after Euro 2024.
However, Deschamps' stay in office is imminent, which also means that Zidane's plan to coach the French team is bound to be delayed. As we all know, Zidane has always looked forward to the French coach since he stepped down as Real Madrid's coach. It is reported that he will take over Didier Deschamps in January next year.
Deschamps has coached the French team since 2012, and his term will expire on December 31 this year. On the eve of the 2022 World Cup, Noël Le Graët, president of the French Football Federation (FFF), revealed to the media that once the French team achieves its goal of qualifying for the World Cup semi-finals, Deschamps can decide on his own whether to stay or not.
In an interview with L'Equipe on Sunday, Le Graët again urged Deschamps to stay on: "The question of renewal is entirely up to him. It is not easy to find a coach of a high level. He has the final say and I hope he will say yes. ."
"I told him that if we go to the semi-finals, it's up to him to decide. So I'll be waiting for him in Guingamp."
Deschamps led the French team to the World Cup victory over England once responded that he would consider whether to stay after the World Cup: "What I can tell you is that I will participate in the semi-finals. After that, we will see. Everything has its time."
"It's a great feeling to be here and it's even better to achieve the goal. I just want to enjoy what we've just done and I don't think about anything else," Deschamps concluded.
Although Didier Deschamps did not make a clear statement, the "Parisian" mentioned in the report that he himself had decided to renew his contract some time ago to lead the team to UEFA Euro 2024 held in Germany more than a year later. With France advancing to the semi-finals against England 2-1, Didier Deschamps' stay is largely a foregone conclusion.