Lowry said they did their best and congratulated the players for not giving up until the last moment
2022-12-19 13:53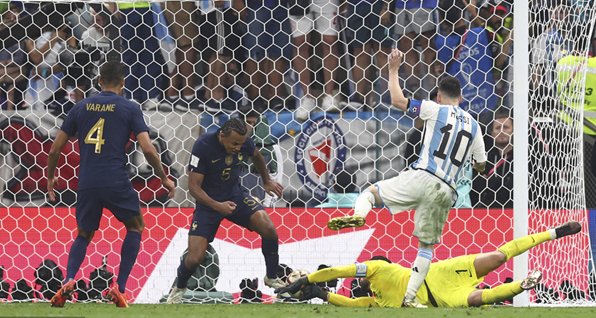 France lost to Argentina 5-7 in the final of the 2022 World Cup in Qatar and missed the chance to defend their title.
France goalkeeper Hugo Lloris said it was painful to end the World Cup in such a way. They did not play well in the first half, there was too much waste in technology, and the opponents put them in trouble. In the middle of the second half of the game, they exploded with Mbappe's talent and team pride, and the score was equalized 2-2 . It's like a boxing match, the opponent punches twice and they hit back twice. Argentina played aggressively and took full advantage of every aspect of the game, they were a little caught in the rhythm of their opponents all night. Regarding whether the team's poor performance is related to the players' infection with the virus, Lori said that they will not make excuses. They have tried their best and did not cheat. They want to congratulate the players and did not give up until the last moment.
French central defender Varane said that he must be very disappointed after losing the game. They did not hold back in the game and encountered many difficulties, but they did not give up, although they played out of shape for about an hour in the game. They actually have a chance to win, but anyway, Varane is very proud of being the will of the national team. They have always maintained their beliefs in the game and reversed the situation several times. Unfortunately, they still failed to achieve the reversal in the end. The team has a lot of stamina and passionate enthusiasm, and despite the loss, they are still proud of their performance.