Luton beat Coventry 7-6 on penalties to secure Premier League promotion
2023-05-28 11:02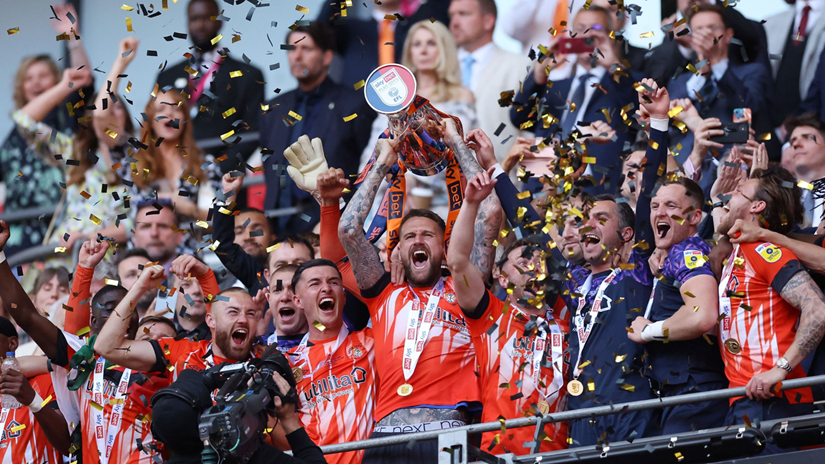 Luton secured promotion to the Premier League with a 7-6 penalty shoot-out win over Coventry City in Saturday's Wembley decider.
Tensions reached unbearable heights as the penalty shootout went into the first round with all eleven kicks in, until Finca di Dabao came forward with a shot over the bar. His error allowed Luton to win 6-5 on penalties and qualify for the Premier League for the first time in 31 years.
Shortly after the start of the game, after just six minutes, Luton defender Gabriel Osho scored a goal which was disallowed. However, with less than 20 minutes to go, Elijah Adebayor broke away from Kyle McFazin to find a cross and Jordan Clarke volleyed to break the deadlock. Coventry dominated the second half, and their persistence paid off, with Vickert crossing down the wing and Gistavo Hammer, standing on the edge of the box, flicking the ball into Ethan Horvath's goal, The score was tied and the game entered overtime.
Joseph Taylor thought he had settled the game late in the second-half of extra time, but the goal was disallowed and the game went to penalties when the ball touched his hands after stealing it from Jonathan Panzo.
Despite Clarke's opening goal, Adebayor was a constant threat to Luton. His excellent ball control, strong body and good running ability helped him create the opening goal, but he was always looking for a way to break directly, which made him a big problem for Coventry. He nearly scored twice in the first half. First, after just five minutes, he attempted a shot in the center of the Coventry penalty area, but it went just wide. An unsuccessful Coventry pass then bounced off him and into the net, but was disallowed for handball.
Luton's incredible rise continues. Just nine years ago they were in the Confederations Cup, but now they have climbed all the way to the Premier League. Coventry will have to spend at least another year in the Championship.